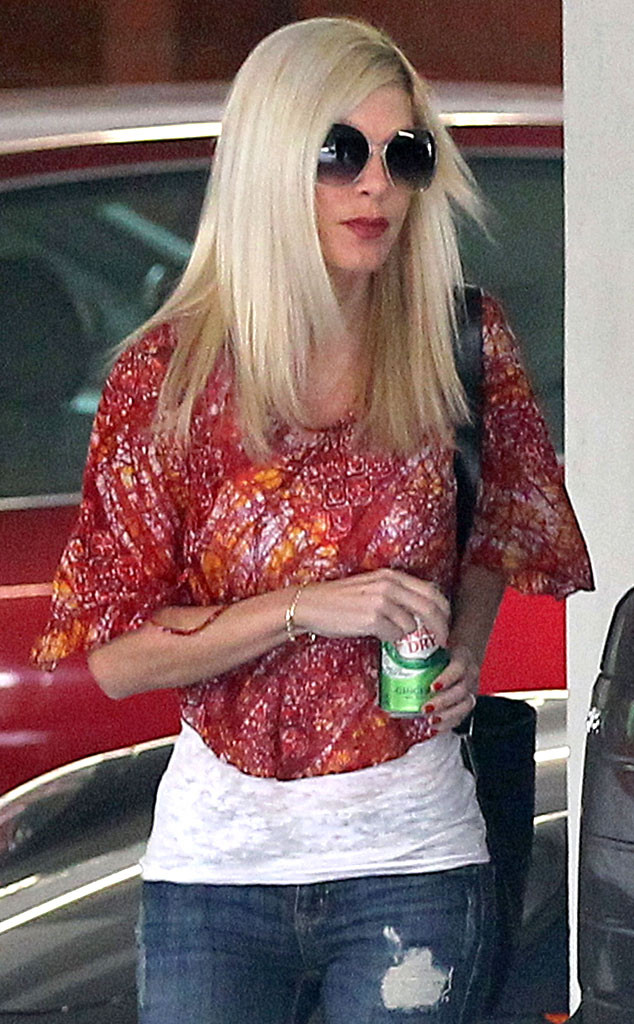 Miguel Aguilar/Sam Sharma, PacificCoastNews
Tori Spelling has stepped out in public for the first time just hours after Dean McDermott confirmed that he was undergoing treatment at an outpatient rehab facility.
The former Beverly Hills, 90210 star appeared to be in decidedly somber spirits as she ran errands near her home in Los Angeles on Friday, Jan. 24.
Wearing a red blouse (with matching lipstick to boot!), a white tank top and a pair of distressed jeans, Tori made sure to look her best during her daytime outing.
On Thursday, Jan. 23, Dean revealed that he had entered a rehab center to work on some "health and personal" issues that he had recently been dealing with.
"I am truly sorry for the mistakes I have made and for the pain I've caused my family," the 47-year-old actor told E! News in a statement.