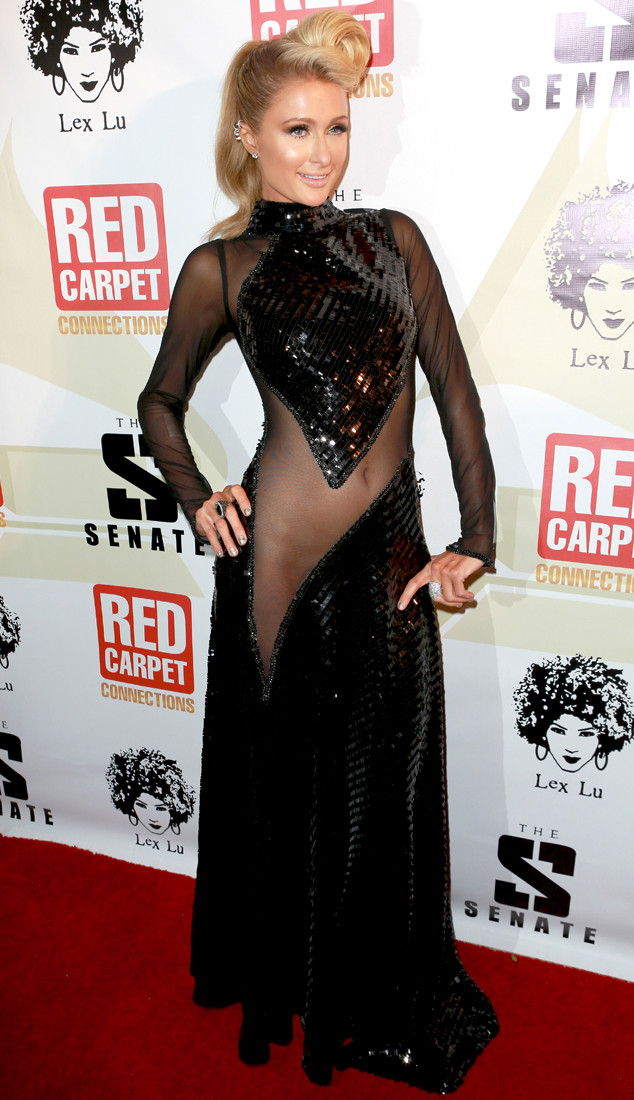 Lucas Rossi/WireImage
Paris Hilton's latest look has a lot going on.
None of which is underwear, however.
The reality TV star, businesswoman and, most recently, jet-setting deejay, hopped aboard the strategically sheer gown trend last night at Sean "Diddy" Combs' Red Carpet Pre-Grammys party in West Hollywood—and boy did she almost put the flash in flash photography in her elaborate black dress.
The full-length, high-neck gown hugged her figure to perfection, but whoever groomed her bikini line deserves even more credit than her trainer when it comes to this particular ensemble.