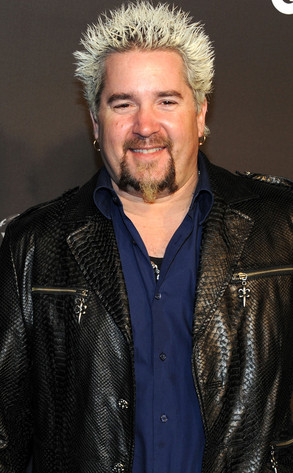 Michael Kovac/Getty Images for GQ
The teenager convicted of stealing Guy Fieri's yellow Lamborghini won't be seeing the inside of a diner, drive-in or dive until he's almost 40 years old.
Max Wade, 19, was sentenced yesterday to 21 years to life in prison after being convicted in October of swiping the Food Network star's $200,000 sports car and attempted murder for firing a gun at a teenage couple during a roadside ambush in Mill Valley, Calif., in April 2012.
Per the Marin Independent Journal, after Wade was identified as a suspect in the shooting, investigators found a storage locker he had rented that, in addition to burglary equipment and fake IDs, was housing Fieri's missing $200,000 sports car, which he had reported stolen in 2011.