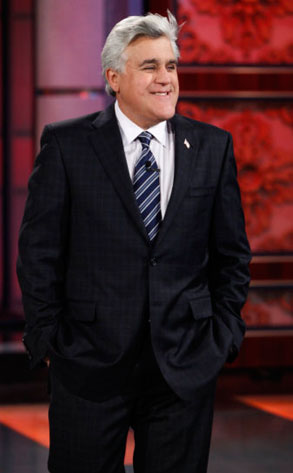 NBC Photo: Justin Lubin
Talk-show host Jay Leno is, well, talking about losing The Tonight Show not once, but twice now.
On Sunday's edition of 60 Minutes, Leno recalls how it felt when he initially learned back in 2004 that NBC would be replacing him as host of the popular late-night program with Conan O'Brien in 2009.
"I was blindsided," he tells Steve Kroft, before comparing it to being dumped by a girlfriend: "You know, you have a girl [who] says, 'I don't want to see you anymore.' Why? You know, she doesn't want to see you anymore, OK?"
Of course, as we all know, O'Brien's stint was short-lived, and Leno found himself back behind the desk.