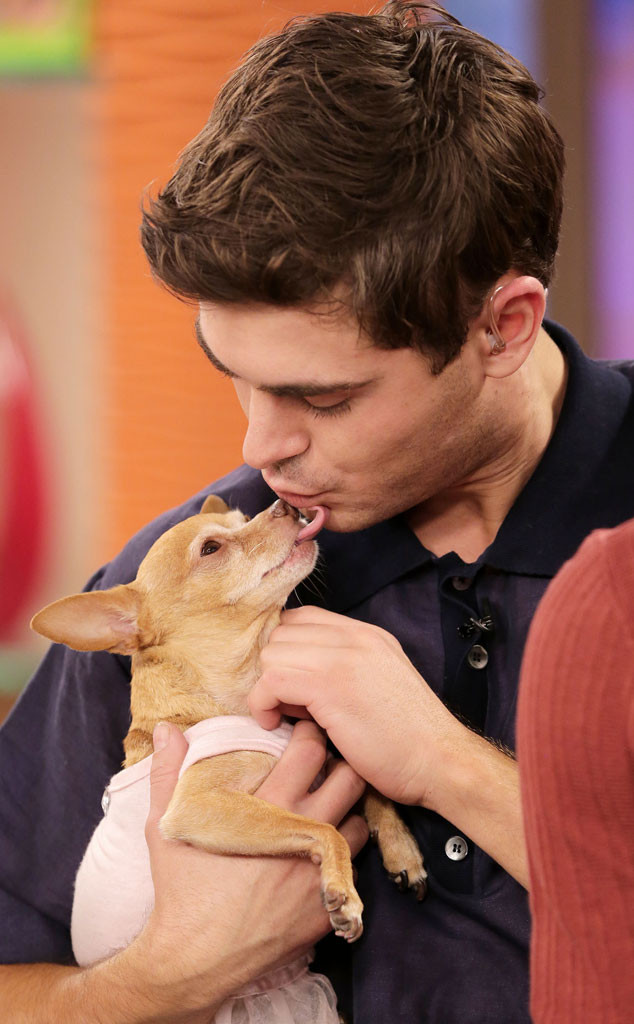 Alexander Tamargo/Getty Images
We bet this bitch was so smug about it too. And by bitch, we mean the literal definition: Bitch (biCH/ noun) 1. a female dog. Then again, we're only assuming this is a girl Chihuahua because she's wearing a tutu. Maybe it's a cross-dressing Chihuahua.
We digress.
Zac Efron looks so adorable kissing this little doggie! And that's not just a peck—that's a lot of tongue! Zac appeared on Univision's Despierta America to promote his movie, That Awkward Moment, when the smooch went down.
What we wouldn't give to be that Chihuahua.