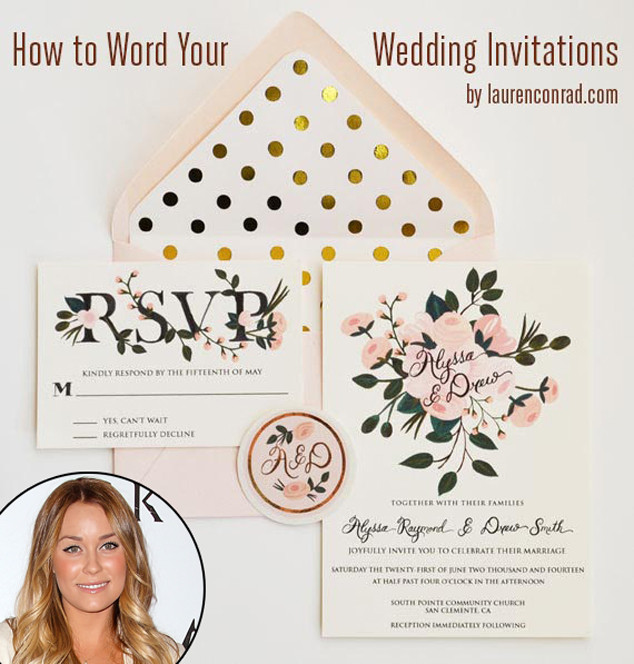 laurenconrad.com; Getty Images
First comes "Yes" then comes "I Do."
Like most women, once the ring was on, Lauren Conrad jumped straight into bridal mode.
"After getting engaged, I couldn't wait to begin planning my wedding," the star shared on her website today. First up? Invites.
The designer—who recently had her Paper Crown office redecorated—said she discovered there was a lot to consider with her initial task. So much so that's she decided to help other brides-to-be with a few tips—such as punctuation, what should be spelled out, which parents should be listed, and so on.