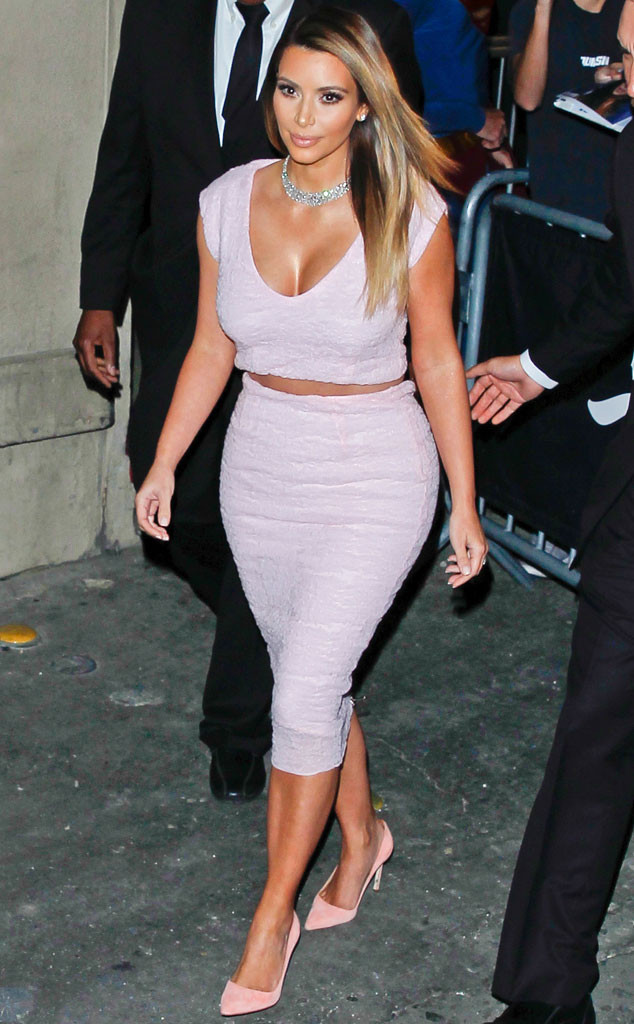 ROLO/AKM-GSI
Kim Kardashian has been spending a lot of time around her designer pals—most recently she hung with Azzedine Alaïa and fiancé Kanye West's bestie Riccardo Tisci—and it appears their fashion prowess is rubbing off on her.
For an appearance on Jimmy Kimmel Live on Thursday night, the new mom decided to update her pink Dior dressed by chopping it into a crop top and skirt.
"Tonight's look #AllPinkEverything #DiorDressICutInto2Pieces #ManoloHeels #LorraineSchwartzJewels" the star shared on her Instagram. We didn't spy any fray or loose strings, so it appears the star didn't hastily hack at her frock with scissors. Clearly, some professional tailoring had been performed.