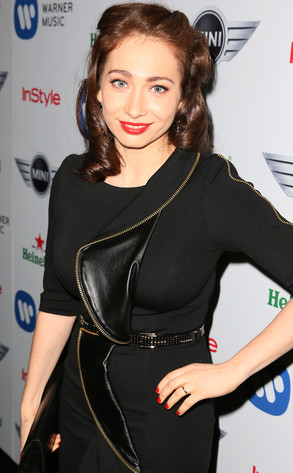 Joe Scarnici/Getty Images for Warner Music Group
Despite being up for a Grammy this year, Regina Spektor will not be attending music's biggest night on Sunday. Then again, she does have a pretty good excuse.
It turns out the 33-year-old singer is pregnant!
Yep. Spektor broke the big news via Facebook on Thursday, Jan. 23, that she and husband Jack Dishel are expecting their first child together.
"Hi there friends! I was so happy to be nominated for my first Grammy!" Spektor wrote. "I would have definitely gone to LA for all the fun, in a party dress and with bells on, if I wasn't super pregnant at the moment. (!!!!!!!!!!). Jack and I are very excited to be expecting a brand new human together!!!"