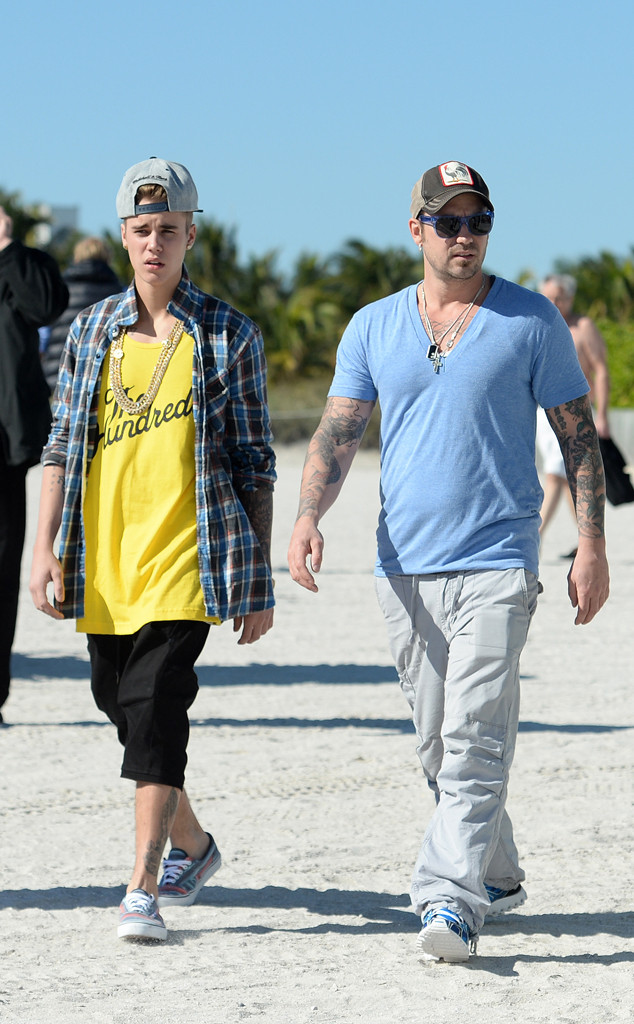 INFphoto.com
Justin Bieber's father is defending his son, following the singer's DUI arrest.
"I can protect my kids, but I can't protect them from you and your lies. Believe in the truth not in the lies of the enemy. #reallife," Jeremy Bieber tweeted on Friday, Jan. 24.
Jeremy, who also goes by the name Lord Rauhl, spent time with the pop phenom on Wednesday, Jan. 22, at a Miami beach.
The Canadian crooner sported baggy black shorts, a yellow T-shirt and a blue flannel top with a backwards baseball cap and gold chain for the stroll, while Jeremy donned gray pants and a blue T-shirt with sunglasses. The twosome later rented a Segway, which they took for a ride beachside.