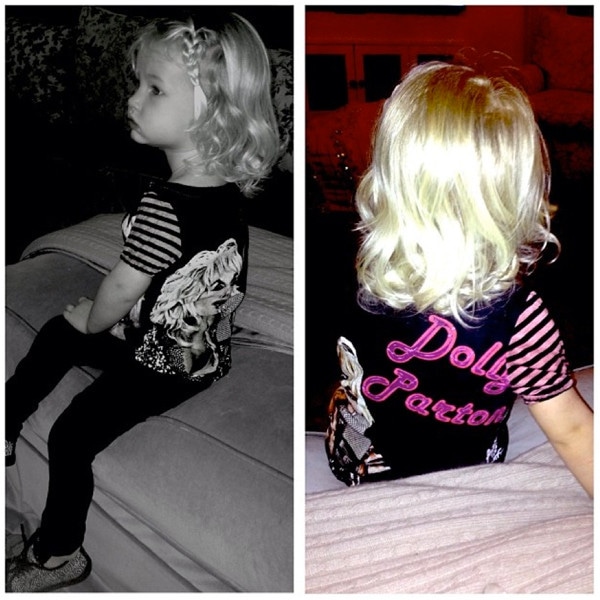 Instagram
It looks like Jessica Simpson isn't the only Dolly Parton fan in the family.
The 33-year-old mother of two happily posted an Instagram picture of her adorable daughter Maxwell sporting a shirt featuring the music legend's face.
"Maxi is working her vintage #DollyParton tee. I can't even handle the cuteness!" Simpson captioned the photo.
Cute indeed.
Speaking of Parton, if you recall, Simpson recorded the song "Do You Know" with the iconic singer back in 2008.
Meanwhile, back on the sweet family photo front, earlier this week, the fashion mogul also shared an Instagram picture and video of fiancé Eric Johnson playing with Maxwell and the couple's second child, Ace.
Simpson and Johnson have been engaged since May 2010, but it looks like 2014 is the year they're finally going to tie the knot.
"We don't have an actual [wedding] date, but we do know that we want it to be this year," Simpson said during a recent Good Morning America appearance. "We need to get married!"
She added, "But I already feel like we're an old married couple already. Like, if he wanted to run, he could've run when I was hormonal and pregnant."