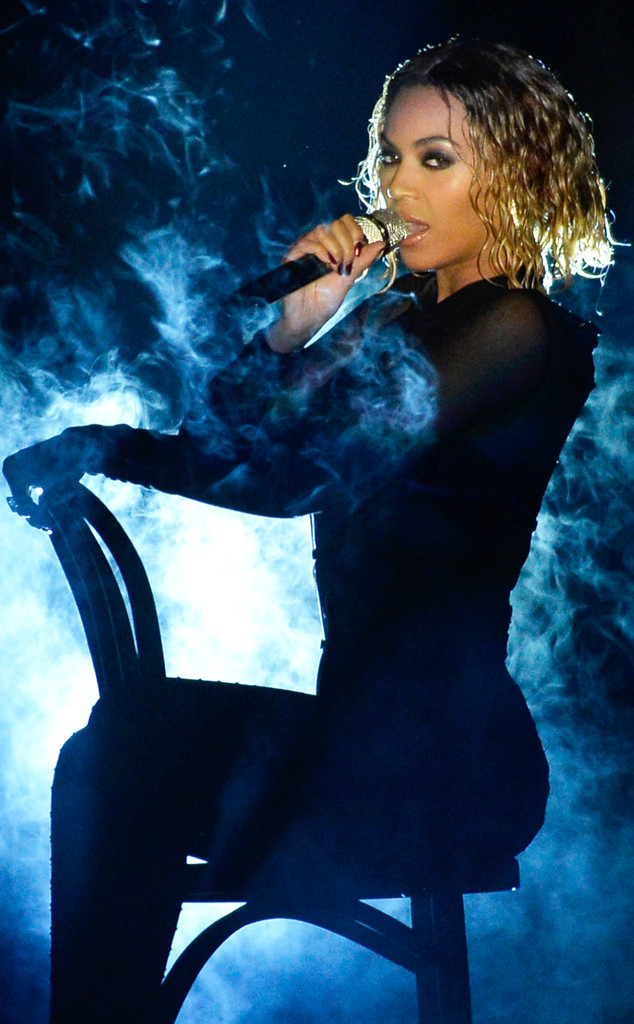 Kevork Djansezian/Getty Images
To say Beyoncé's road to this year's Grammys has been epic would be an understatement...it's been, well, flawless.
As the superstar singer reached one milestone, she topped that with another, selling out her world tour, releasing a secret, platinum-selling album and performing at Michele Obama's 50th birthday celebration.
And that was just in the last 11 months.
Next, Beyoncé hit the stage at Sunday's Grammys alongside her hubby Jay-Z, writhing around the stage in a barely-there onesie during their rockstar performance of "Drunk in Love."
Check out the "Flawless" crooner's road to the Grammys!