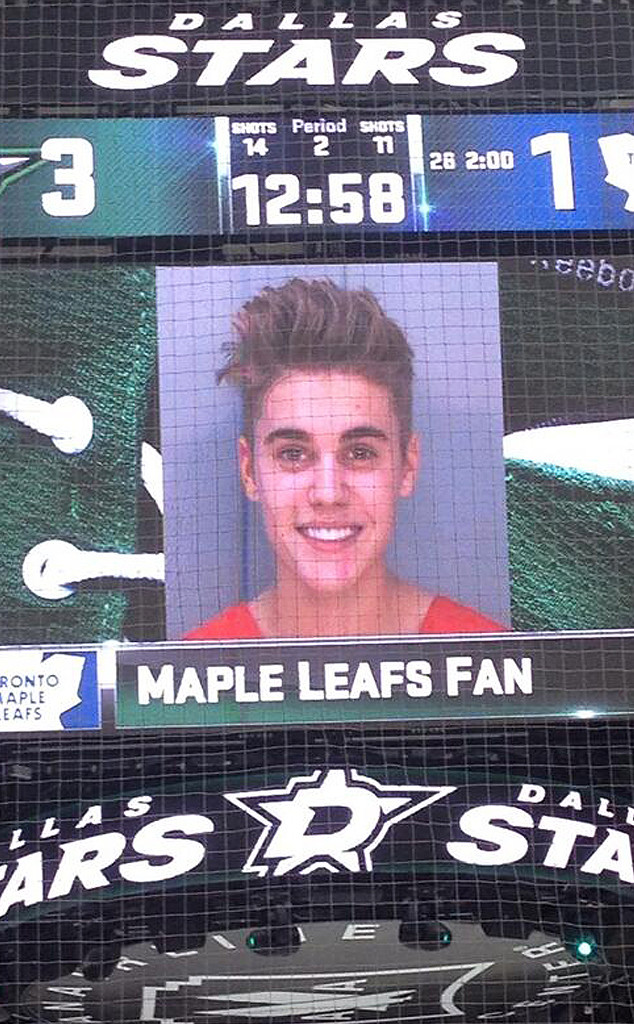 Twitter
Justin Bieber's famous mug shot from earlier today was the perfect accessory for the Dallas Stars to throw shade at their competition.
The hockey team played the Toronto Maple Leafs during a home game today, and opted to flash Biebs' booking photo from his arrest earlier today on the jumbotron as a dig to their opponents, since the singer has openly stated he's a fan of the Maple Leafs.
The official Dallas Stars Instagram account also posted an older photo of Bieber playing with the Toronto team as the background image of tonight's score at the end of the second period. "That's the end of the second. Stars erupt for 4 goals from Nichushkin, Horcoff, Peverley, and Daley to put them up, 6-1, over the Leafs," the caption read.
Dallas Stars ended up beating the Maple Leafs with a final score of 7-1.