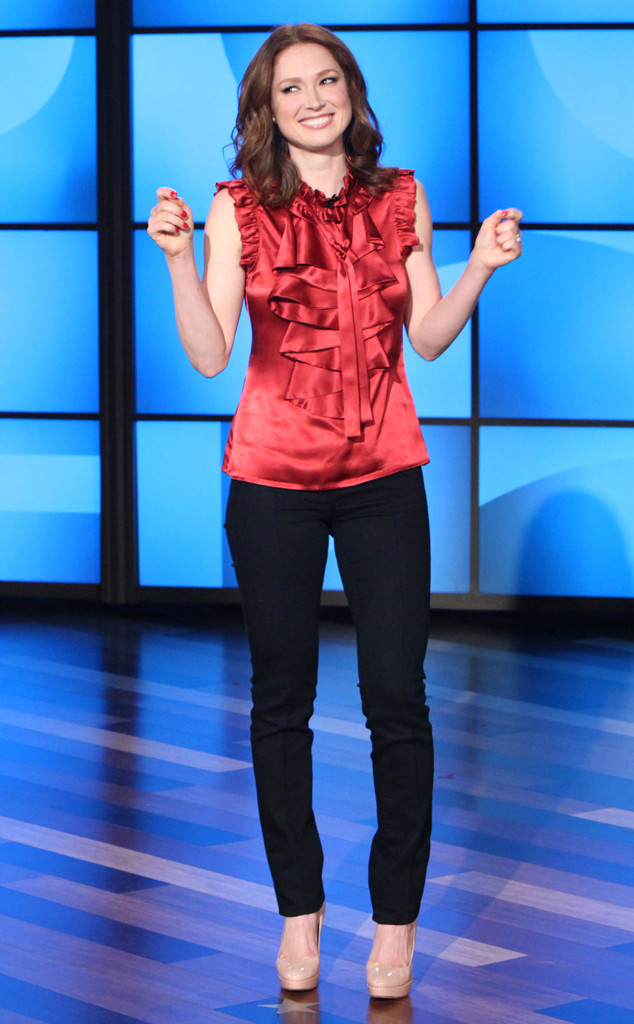 Michael Rozman/ Warner Bros.
Fans who trooped to The Ellen DeGeneres Show today to sit in the audience may have been pretty disappointed to find out that Ellen DeGeneres was home sick with the flu.
But at least they were treated to a very game guest host in Ellie Kemper.
The star of Bridesmaids and The Office filled in for Ellen at today's taping for Friday's show, the first time the 14-time People's Choice Award winner has ever employed a guest host. And while we'll have to wait till tomorrow to see how she handled scheduled guests Neil Patrick Harris and Hunter Hayes, the opening monologue seemed to go off without a hitch—minus the part where she looked into the wrong camera.