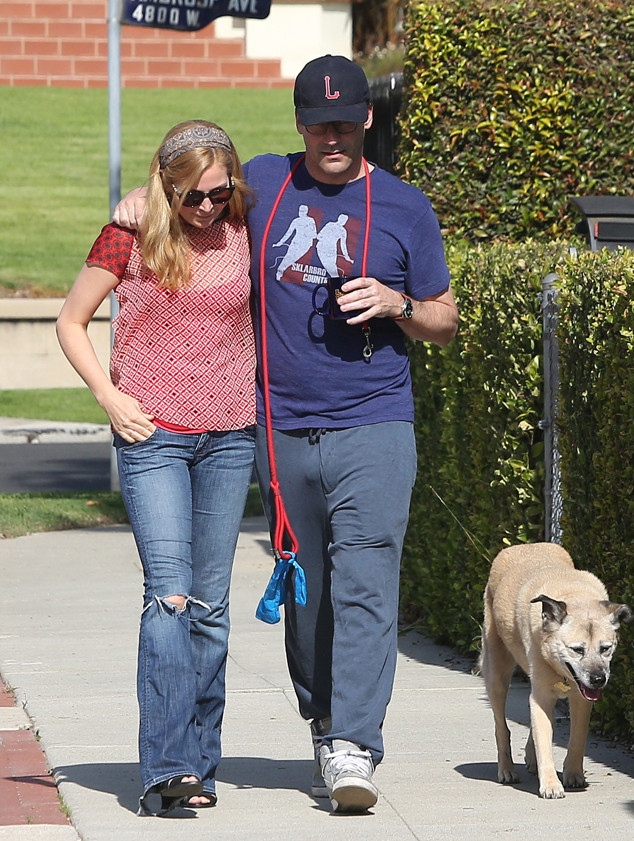 LRR/FAMEFLYNET PICTURES
What can we say about the latest photo of Jon Hamm out and about?
He and longtime love Jennifer Westfeldt were walking their dog today near their home in L.A.'s Los Feliz neighborhood.
The couple kept it casual, Westfeldt in jeans and a short-sleeved top and Hamm, his arm tucked snugly around his girlfriend's shoudlers, in a T-shirt, baseball cap and...sweatpants.
And once again, the Mad Men star was caught leaving little to the imagination in the, er, upper-part-of-his-pants department. But of course, at this point, we know that's just how he rolls.