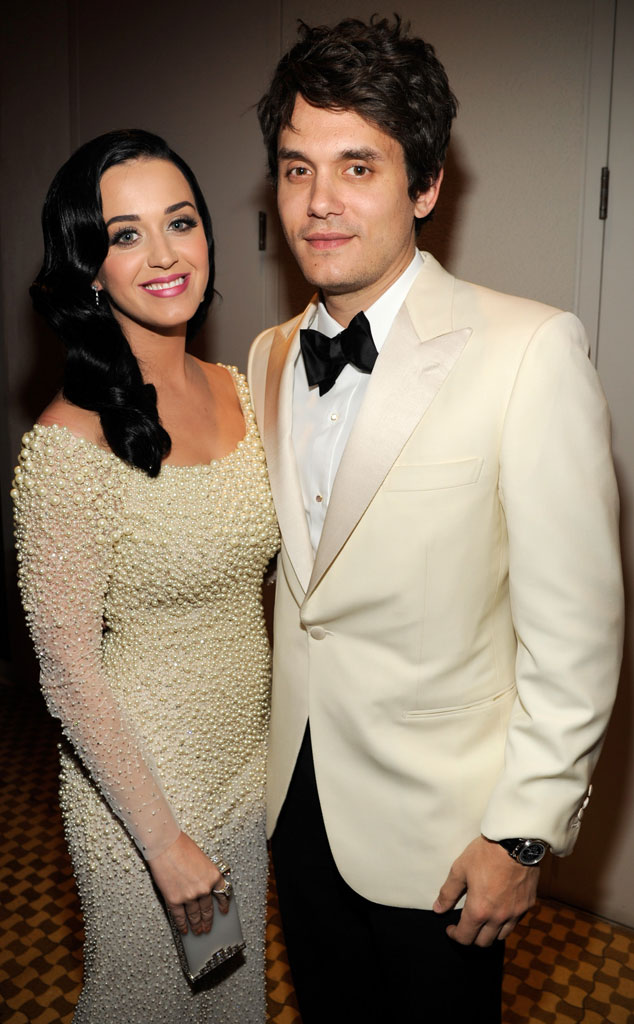 Kevin Mazur/WireImage
John Mayer has revealed his romantic Valentine's Day plans, but there's one special person who's seemingly yet to be invited to the singer's dinner date: his girlfriend Katy Perry!
While speaking with E! News on Wednesday, Jan. 22, at the Beverly Wilshire Hotel for the UCLA Head and Neck Surgery Luminary Awards hosted by Wayne Newton in Los Angeles, Calif., the 36-year-old musician shared how he will be celebrating Feb. 14...and it's not what you'd expect.
"This is my Valentine right here, Dr. Gerald Berke, from the UCLA Head and Neck Center," the "Your Body Is a Wonderland" crooner said as his doc grinned proudly by his patient's side.
"He's my valentine. Wouldn't you say? The guy who gets you singing again," Mayer continued before adding, "So we're going to have a nice little night in Brentwood."