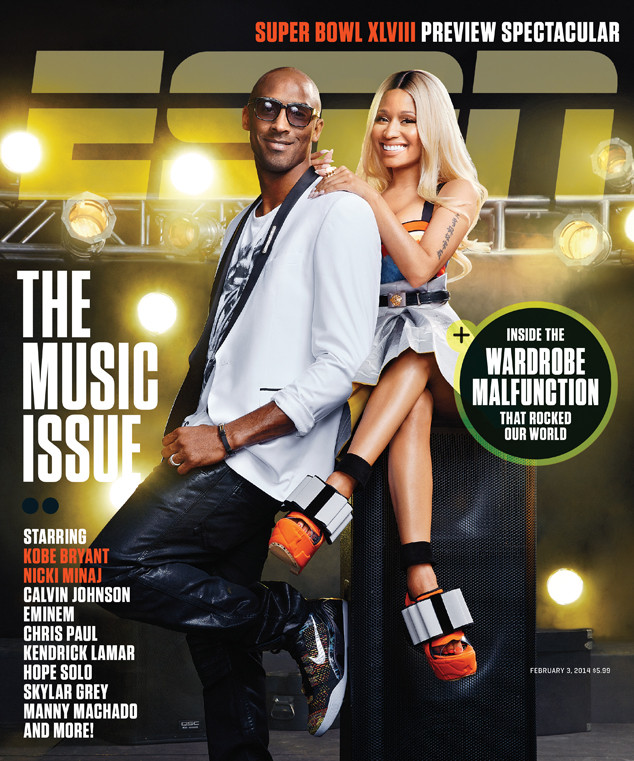 ESPN Magazine
UPDATE: ESPN's Editor in Chief, Chad Millman, responded, telling E! News in a statement, "While we occasionally make minor visual and cosmetic adjustments to cover images, we do not significantly change a person's unique physical characteristics. The folks on our covers are too proud of their bodies to stand for that. The forehead Ms. Minaj walked in with is the one on the cover and we're thrilled she participated."
________
Nicki Minaj is calling out ESPN magazine, alleging that the sports publication retouched her image on her recent Music Issue cover with Kobe Bryant.
Earlier today, the 31-year-old blond beauty took to her Instagram to share a photo of the cover, writing, "When retouching goes wrong."
Minaj then followed up by posted several before-retouching shots from the set of the recent photo shoot. She captioned one, "I love my personal unretouched photos where my forehead doesn't mysteriously grow in length."