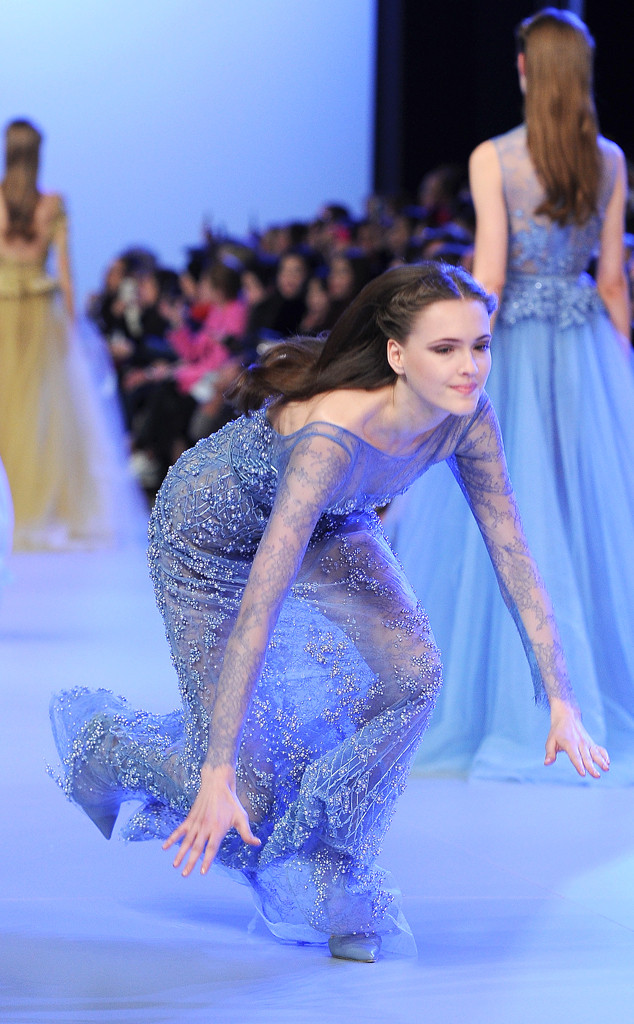 Pascal Le Segretain/Getty Images
Models: They're just like us.
While walking in the Elie Saab Paris Fashion Week show yesterday, one model took a little tumble halfway down the runway.
While strutting her stuff to Beyoncé's ballad "Superpower" in a floor-length blue gown, the brunette beauty had a quick fall then hopped back up to her feet and staggered before regaining her balance. After the mid-runway stumble, the model completed her walk to the end of the runway and turned around to walk back without any more trouble.