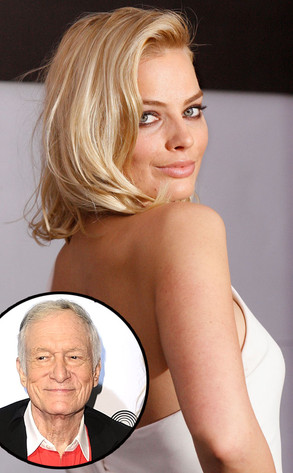 Getty Images
Hugh Hefner probably isn't the first guy to want to see Margot Robbie in the pages of Playboy. But he is the one who really matters.
It turns out the publishing legend was a big fan of The Wolf of Wall Street—and its leading lady, who played Leonardo DiCaprio's super-sexy trophy wife, Naomi.
"She should be in Playboy! Send her a message!" Hef agreed when Us Weekly asked him at Playboy's 60th anniversary celebration at (where else?) the Playboy Mansion if he thought Robbie would be a good fit for the mag's storied pages. "We're ready for her. She would be great."