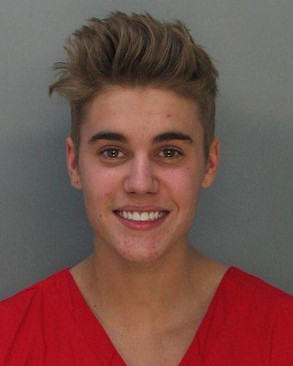 Justin Bieber has had one heckuva morning in Miami, but the singer isn't heading back to Los Angeles just yet.
Contrary to reports, E! News has learned that after posting $2,500 bail, the pop star left the Miami-Dade County Jail following his arrest hours earlier for DUI, and did not get on a private plane to Los Angeles, but instead headed to Icon Brickell Hotel in Downtown Miami.
However, a source close to Biebs tells E! News that Justin will be returning to L.A. as soon as possible, and adds, "Everyone around him is urging him to seek help."
Additionally, another source tells E! News, "There is massive concern right now. The concern is, We have to figure this out. We have to fix this and do whatever it takes. They think the problem is the people he is hanging out with. He has some issues to work on."