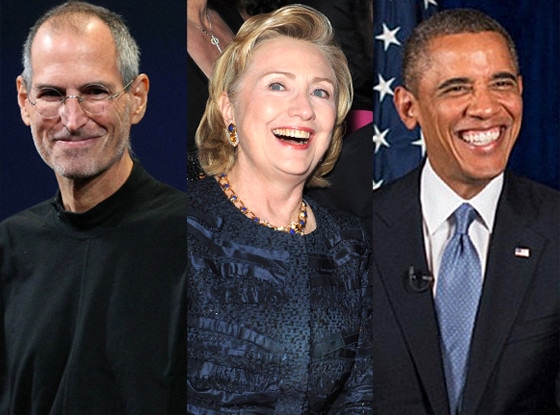 Jamie McCarthy; Justin Sullivan/Getty Images; Instagram
Music's big names—like Rihanna, Jay Z, Katy Perry, Justin Timberlake and Beyoncé—get all the hype leading up to the Grammys each year.
But these musicians aren't the only stars have been honored at the big awards ceremony. Each year, major celebs fly under the radar for their achievements, and you might be shocked to learn which ones also have some Grammys hardware sitting on their shelves. 
President Barack Obama has his own trophy for Best Spoken Word Album for his audio book The Audacity of Hope: Thoughts on Reclaiming the American Dream. The charismatic world leader won back in 2008 before he got his high-profile promotion. 
Late Apple cofounder Steve Jobs also received an award. He was recognized posthumously for Significant Contribution to the Field of Recording because his inventions—the iPod and iTunes Store—changed the face of the music industry. 
Other unexpected Grammy winners include, Martin Luther King Jr., Hillary Clinton and Zach Braff. But that's not all. Check out more unlikely Grammy winners!