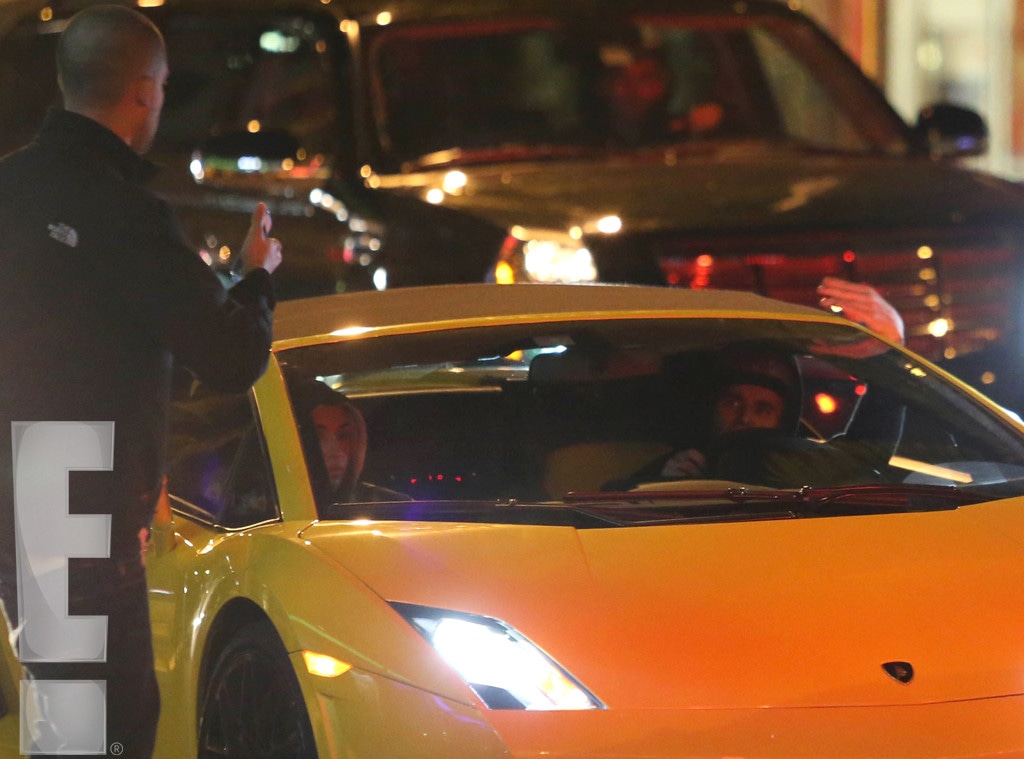 Dasha/FAMEFLYNET PICTURES
Justin Bieber didn't own the yellow Lamborghini he was drag racing in Miami, nor was he paying to rent it.
No, he's not going to have theft charges on top of that DUI. Both the car Justin was driving and the red Ferrari he was racing were "on loan" to the singer and his friends, a source tells E! News exclusively.
The high-end cars both belong to Lou La Vie, a luxury car rental company based in Miami. Since Thursday morning's incident, both vehicles have reportedly been returned to the dealership.
Cars like those Justin and Khalil were driving typically cost anywhere between $1,500 and $1,800 per day.
The 19-year-old was booked in the Miami-Dade County Jail but has since been released on bond. Miami criminal defense attorney Bruce Bieber (no relation) told E! News that while Justin faces a maximum of 19 months in a county jail if found guilty of charges he faces, but thinks it's unlikely he'll have to serve any additional time.
Hours before Justin's arrest, a source told E! News that his advisers have been "encouraging him to go to rehab for a while. He won't listen to his team."