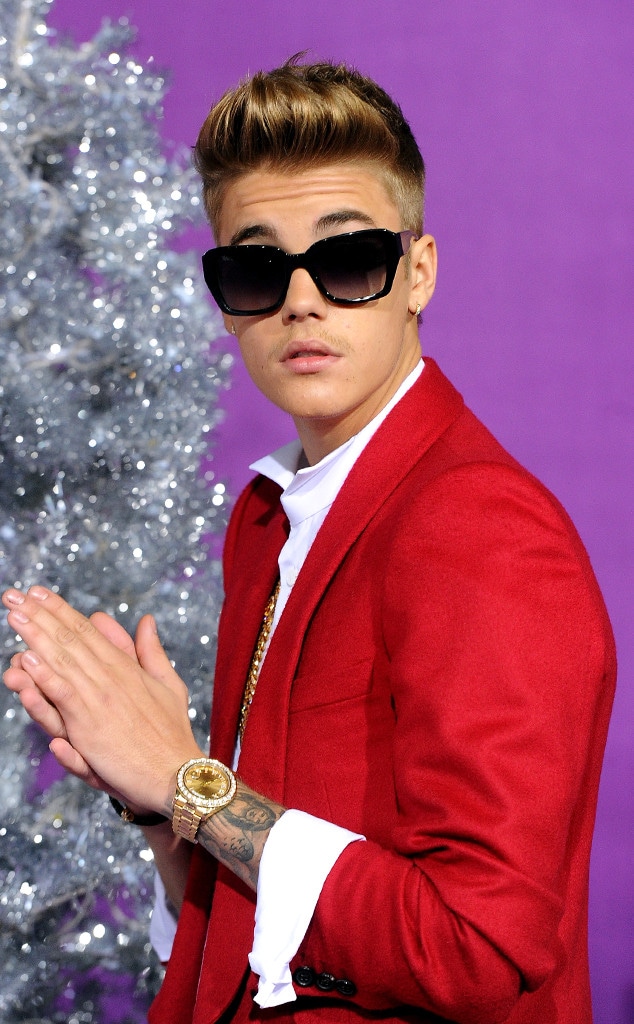 Kevin Winter/Getty Images
Seth Rogen certainly didn't mince words after he heard about Justin Bieber's arrest.
The comedian tweeted, "All jokes aside, Justin Bieber is a piece of s—t."
Well, that's certainly to the point.
But the actor wasn't the only famous face reacting to Thursday's news.
Ellen DeGeneres took a decidedly more somber stance on the Biebs' latest legal run-in.
"It's hard to hear all this news about @JustinBieber. I hope he makes his way to adulthood without him or anyone else getting hurt." 
Meanwhile, Girls star Lena Dunham addressed the fact that Bieber admitted to taking prescription antidepressants during his arrest.
"The only crazy part of Justin Bieber arrest is that he was 'popping anti-depressants all day,' Anti-depressants take like 3 months to work," she wrote.
"I wish so hard you could, like, pop Lexapro all day like a baller."
Juno creator Diablo Cody responded to Dunham's tweets, saying, "Back then, we popped Cymbalta like candy-- 'Cyms', we called 'em. Man, it was a wild. Just a blur of even-keeled contentment."
Former Jersey Shore star Vinny Guadagnino chimed in with this thoughts on the matter.
"Justin Bieber is my spirit animal," he tweeted late Thursday morning.
Bieber's close friend Lil Za (who was arrested during a house raid on the singer's home last week), posted a message on Twitter and Instagram for Beliebers.
"It's not a game," he wrote as a caption to a photo that showed him next to graffiti that read, "Free BIzzle."
Another photo was posted that read, "Free Kalfanzo," which refers to Bieber's pal Khalil Amir Sharieff.
Shareiff, who is signed to Def Jam Records, was also arrested in connection with the DUI arrest in Miami.