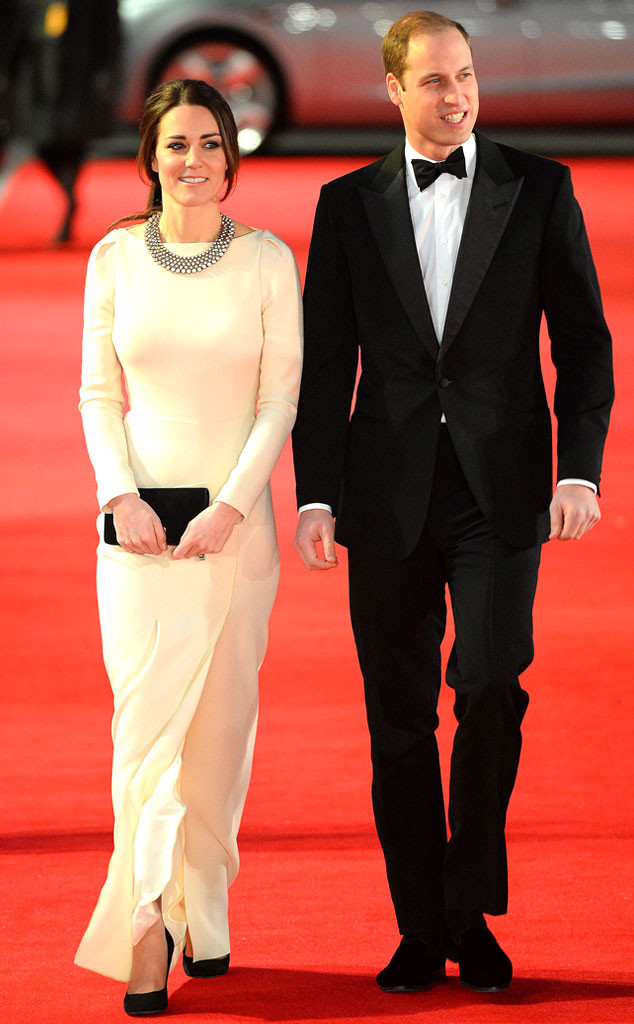 REX USA/Tim Rooke/Rex
Haters gon' hate—even on the darling Duke and Duchess of Cambridge!
Well, hate is a strong word, but BBC historian Christopher Lee isn't completely enamored with Prince William and Kate Middleton. As Lee told the Daily Mail, he thinks that as Kate, 32, and Will, 31, approach middle-age, they'll be viewed as "nice people but rather dull and inoffensive."
Lee, who wrote the Radio 4 British history program This Sceptred Isle, said Prince George's parents lack the "gravitas" to be the fairy-tale prince and princess we want them to be. "They love bending down and talking to kids and doing ordinary things," he said. "They are ordinary, but they are celebrities rather than old-fashioned, 'don't ask questions, don't touch me' royalty." (That's why we like them!)