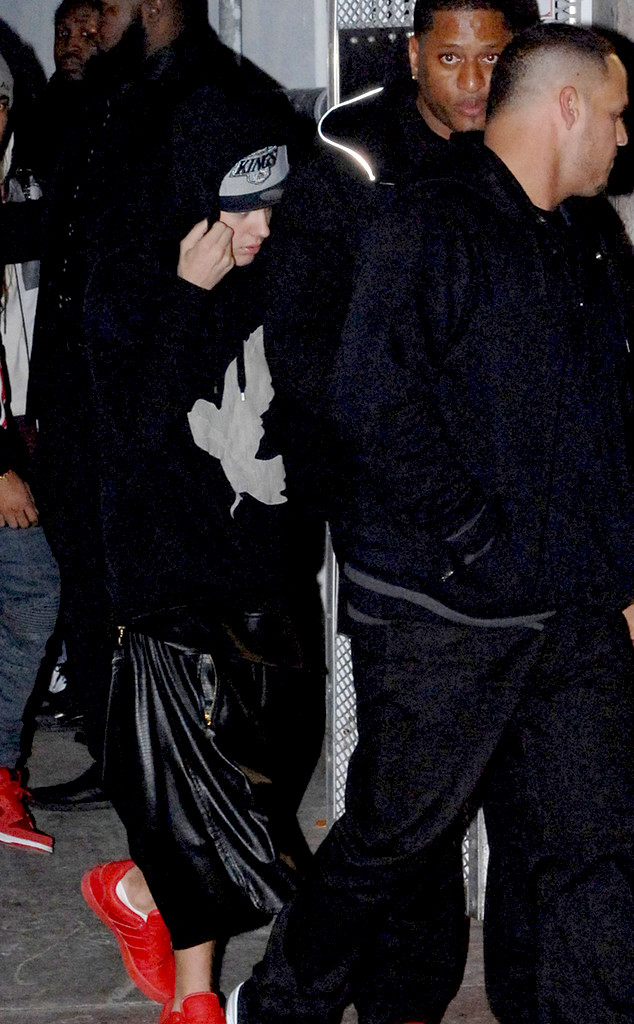 Manuel Munoz, PacificCoastNews
Hours before Justin Bieber was pulled over and arrested for drag racing and DUI, the shirtless 19-year-old singer was living it up at SET Nightclub in Miami Beach, Fla. "He rolled in just after midnight with his group and immediately took a table in the back," a fellow partygoer tells E! News exclusively.
The attendee says the "Beauty and a Beat" singer was joined by "tons of girls" at the South Beach hot spot. And, per usual, Bieber's legion of fans showed up in droves. "There were throngs of young, teenage girls outside the club waiting for him. They were there when he left two hours later."