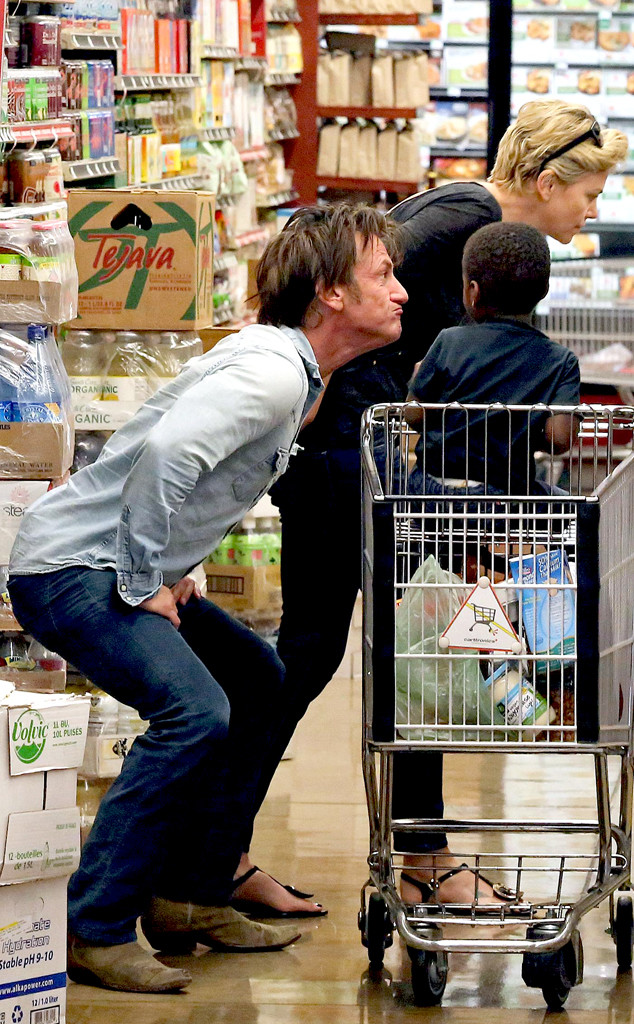 Chiva/INFphoto.com
The couple that grocery shops together, stays together?
Time will tell if such a thing applies to Sean Penn and Charlize Theron. After all, the two were spotted grabbing several items at a Whole Foods in West Hollywood, Calif., on Jan. 22.
Joining them was Theron's son Jackson, who stayed completely entertained courtesy of Penn, as the actor playfully made silly faces at him while they all made their way around the store.
Not too surprising, of course, seeing how Penn and Theron have been spending quite a bit of time together lately.