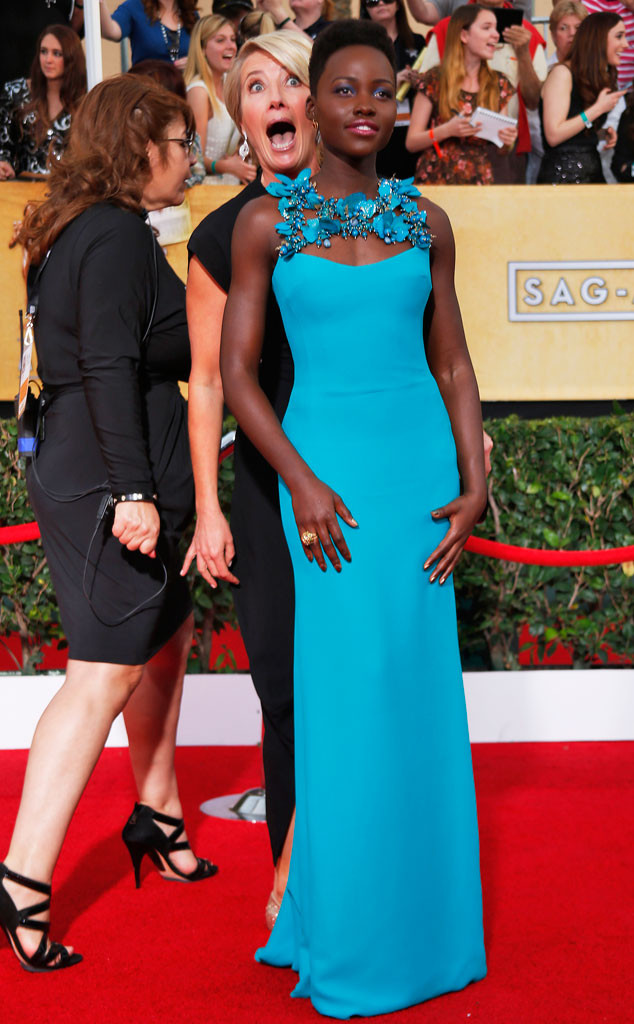 REUTERS /LUCY NICHOLSON/LANDOV
In what might be the best photograph taken this awards season so far, Emma Thompson photobombed Lupita Nyong'o at the SAG Awards.
The 12 Years a Slave star admitted during a Jan. 22 appearance on Late Night With Jimmy Fallon that she had no idea the Saving Mr. Banks actress was behind her on the red carpet, much less making a fantastic funny face.
"I only learned that afterwards," the 30-year-old told Jimmy Fallon with a big chuckle. "Someone sent me the GIF and I was just like oh my god! I had no idea she was doing that."
The Oscar nominee, who looked radiant in a dark purple ensemble, also gushed about her accomplished family.