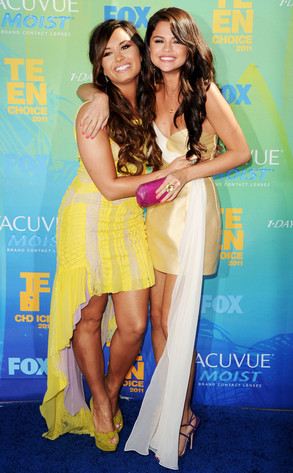 Jason Merritt/Getty Images
Best friends forever! Selena Gomez and Demi Lovato are tighter than ever after enduring a rough patch just a few years ago. The childhood pals drifted apart around 2010, the same year Lovato entered rehab. Gomez opens up about their fractured friendship in the March 2014 issue of Seventeen magazine.
In fact, Gomez says Lovato's willingness to share her struggles with the public inspired her to reconnect with the "Made in the USA" singer. "Demi's very, very strong. She's the only person that I would tell the deepest, darkest secrets to. The only person."