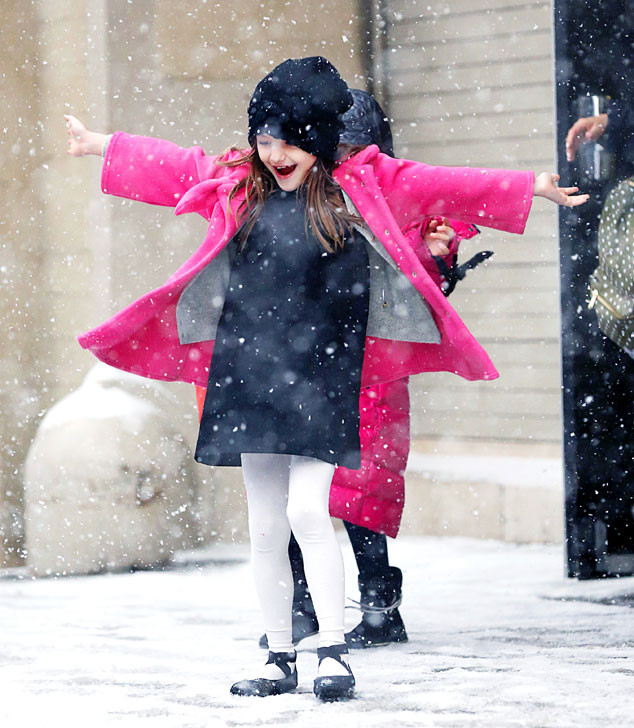 Splash News
It's Suri Cruise's winter wonderland.
The adorable 7-year-old was smiling and twirling during a snowstorm on Tuesday, Jan. 21, in New York City.
Katie Holmes' mini-me looked stylish and ready for the cold temperatures in a chic bright pink coat, a black dress and a matching hat, white leggings and black ballet flats. Cruise was leaving school for the day and she could not contain her glee while dancing as the snowflakes fell around her.
The sweet mother-daughter duo was most recently spotted earlier this month, enjoying warmer temperatures and ringing in 2014 in Miami.