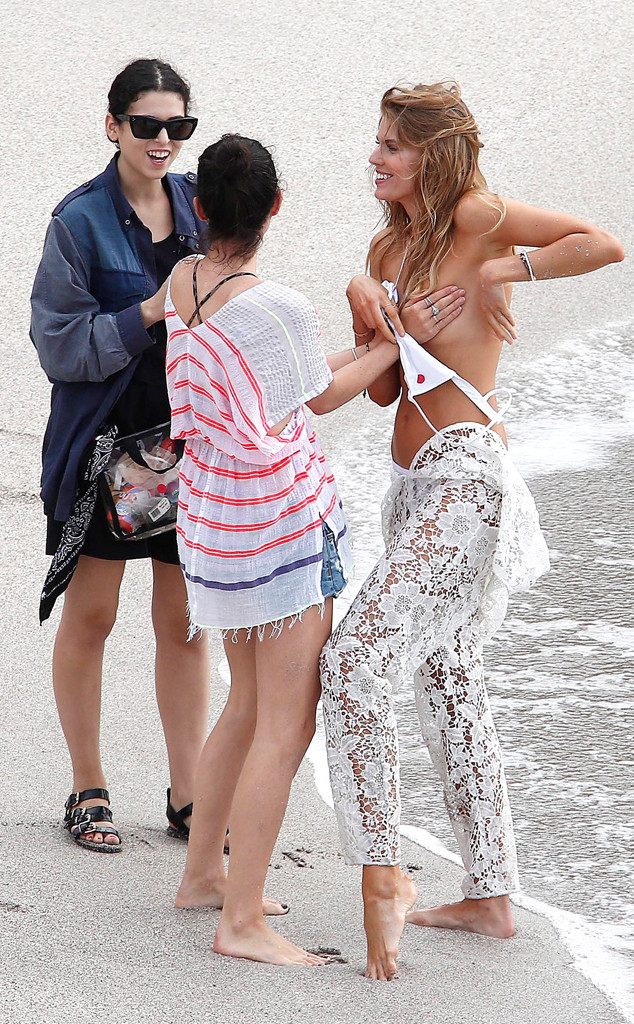 CPE/MRA/RAMEY PHOTO
It's good to have friends that will have your back cup your breast when you need it.
Victoria's Secret model Maryna Linchuk is lucky enough to have a gal-pal like that, as witnessed during her photo shoot in St. Barth's last week. The Belarusian bombshell had to do a wardrobe change while on the beach, and although she's not too shy to flaunt her amazing figure, she was a little apprehensive about letting it all hang out on the beach.
That's when her bestie came in and saved the day.