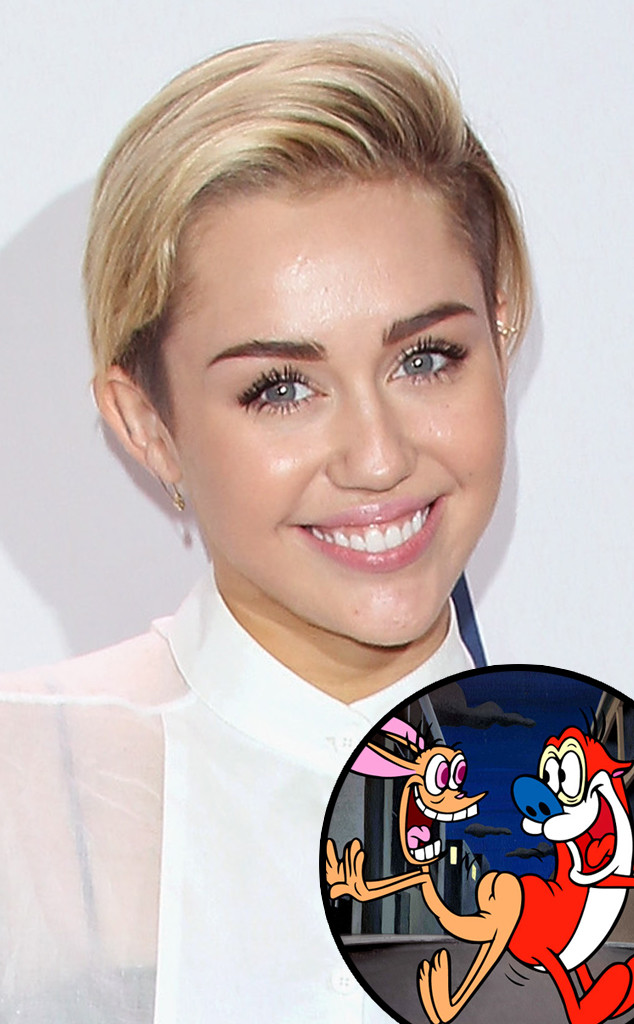 Jim Spellman/WireImage/Nickelodeon
Are Ren & Stimpy going on tour with Miley Cyrus?
While the collaboration wouldn't be entirely out of the ordinary, this is sadly not going to happen. But the cartoon's creator is going to be designing the artwork for the pop star's upcoming Bangerz tour.
According to Comics Alliance, John Kricfalusi will be providing all of the artwork associated with the multi-city show.
"His art is driving a lot of the tour," Cyrus said herself, confirming the partnership.
"Our whole tour is literally based on animals," she revealed, adding that some of the art will include "imaginative animals he made on his own."
Kricfalusi has worked with a slew of musicians over the last several years, ranging from the Rolling Stones and Björk.