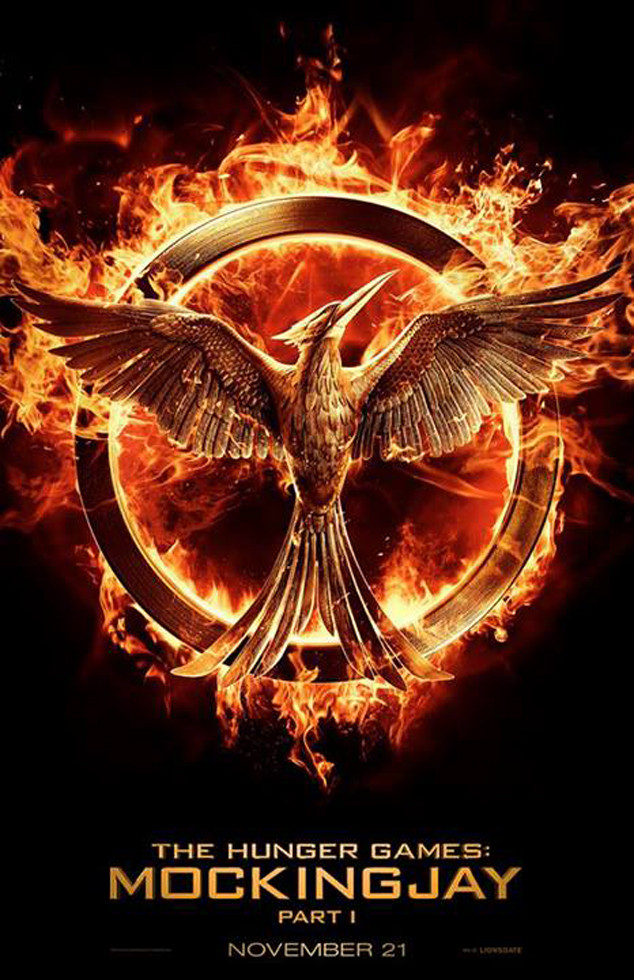 Tributes, welcome to the revolution and get ready for your first look at The Hunger Games: Mockingjay—Part 1!
The first poster, which reveals the third film's logo, was unveiled on The Hunger Games' Facebook page on Wednesday, Jan. 22.
The fiery and bold image features the iconic Mockingjay, a pin that belongs to our heroine, the "Girl on Fire" Katniss Everdeen (Jennifer Lawrence). The Mockingjay eventually becomes a symbol of rebellion and hope for the oppressed districts of Panem.
Unlike the two previous film posters, the golden bird is free and is fully spreading its wings to soar against a ring of fire and a black background.