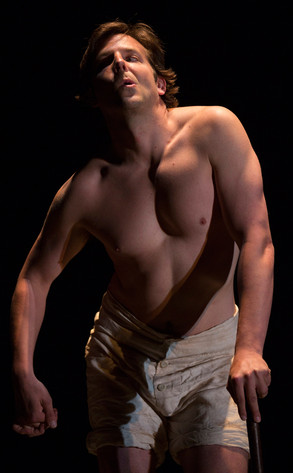 T.Charles Erickson/Splash
Bradley Cooper is returning to the stage!
The 39-year-old Oscar-nominated American Hustle star will reprise the titular role in The Elephant Man on Broadway this fall, EW reports. Cooper's return to the play will mark his first time on Broadway since 2006 when he costarred with Julia Roberts and Paul Rudd in Three Days of Rain.
Cooper is set to play John Merrick, The Elephant Man's main character, a man with a deformed body but an unbroken spirit. The character famously says the line, "I am not an animal!" to reassert his humanity to those who would only judge him by his appearance.