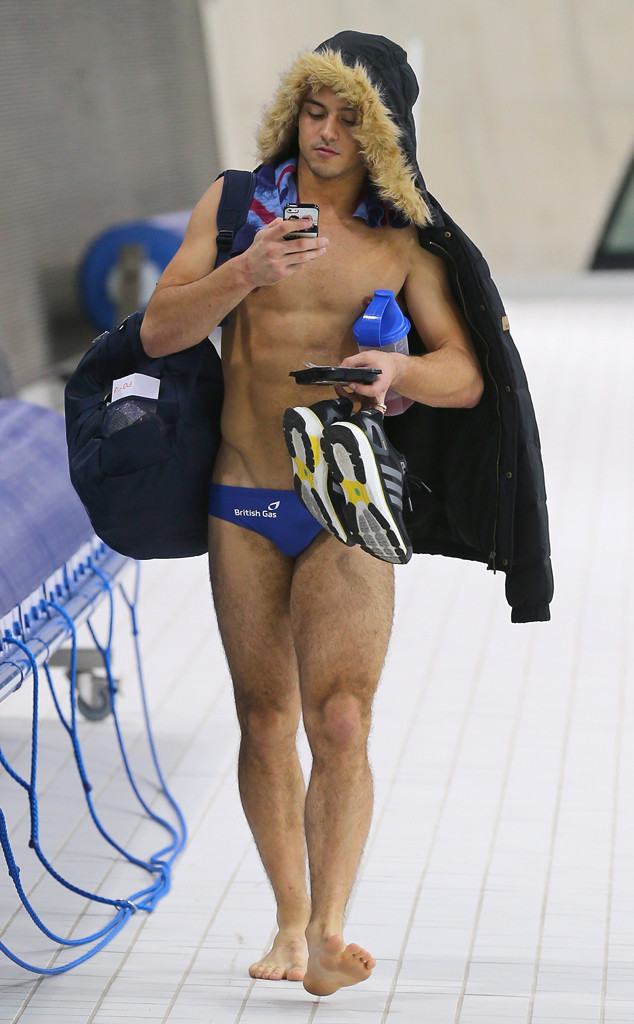 Clive Rose/Getty Images
Thank god for Tom Daley and his tiny Speedo.
The 19-year-old Olympian hit the London Aquatics Centre earlier today for diving practice looking hotter than ever in his little blue Speedo swimsuit.
Daley arrived with his sneakers, coat and workout bag in tow while checking his iPhone (perhaps texting boyfriend Dustin Lance Black?). In clear view were Daley's six-pack abs, muscled legs and perfect pecs.
In addition to his hot bod, Daley also showed off his impressive skills while diving for his coach Jane Figueiredo.