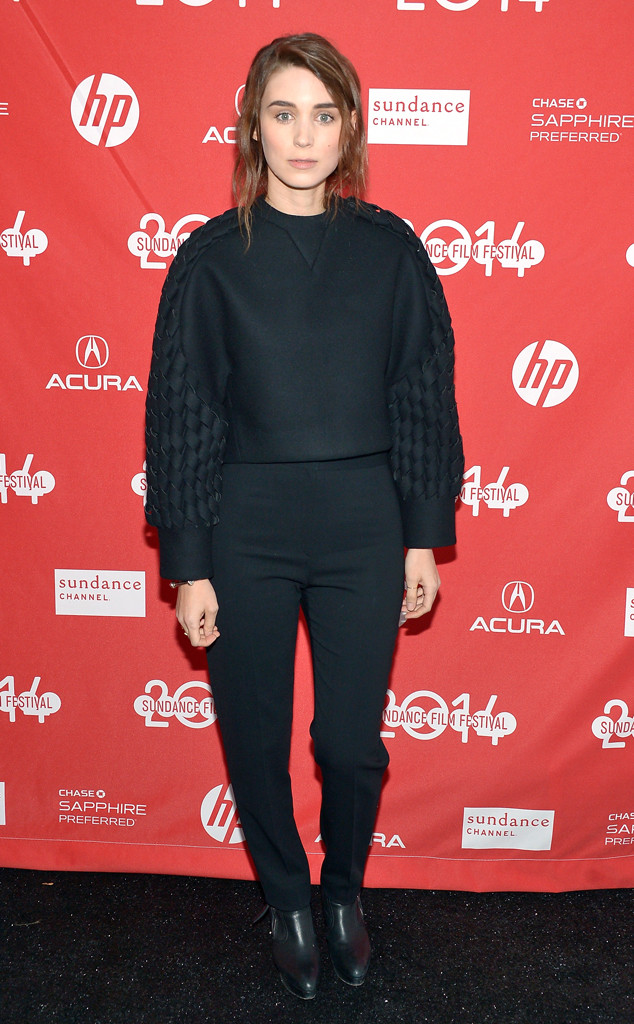 Michael Loccisano/Getty Images
Okay, as far as we see it, there are three possible explanations for Rooney Mara's massive sweatshirt.
1. The Girl with the Dragon Tattoo star gained forty pounds of arm muscle for an upcoming role.
2. It's super cold at Sundance, and this is some kind of heating pad and shirt in one.
3. She "accidentally" slept at Hulk Hogan's house last night, and this was the only acceptable walk of shame option.
Much as we would love the answer to be Hogan-related, we have a feeling this puffy piece is just a futuristic fashion choice.