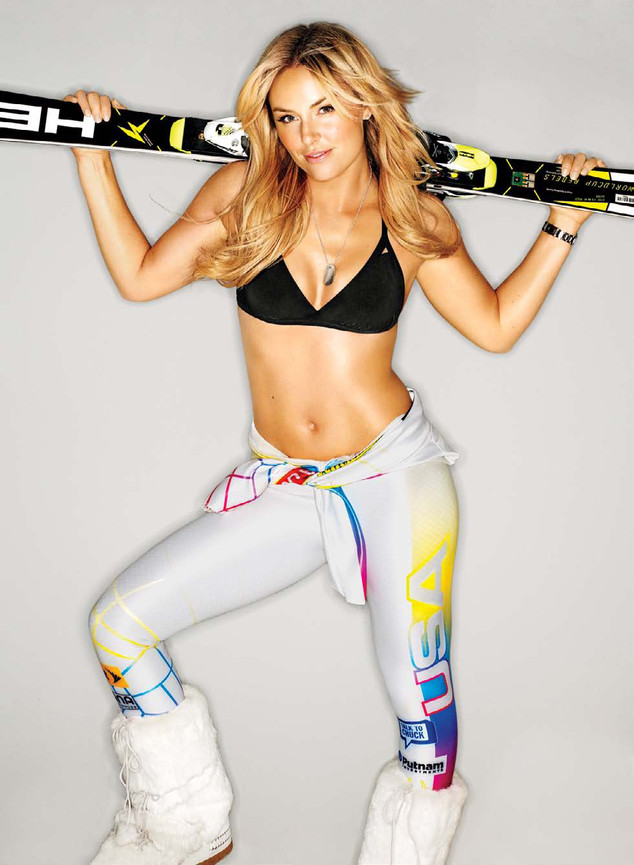 David Gubert/SELF Magazine
Even Lindsey Vonn, a gold medalist who is dating Tiger Woods, feels insecure from time to time.
The 29-year-old skier, who had to withdraw from competing in the Winter Olympics in Sochi, opens up in the latest issue of Self magazine about her own issues with her body image.
"It was hard to go to the Met ball [last May], with people who eat lettuce and a Diet Coke for dinner," the blond beauty reveals to the mag. "It's difficult to be at events with a room full of women who weigh half as much as you do. That's always tough. I don't envy them, though, because so many of them are skinny-fat. They have more cellulite than most people."