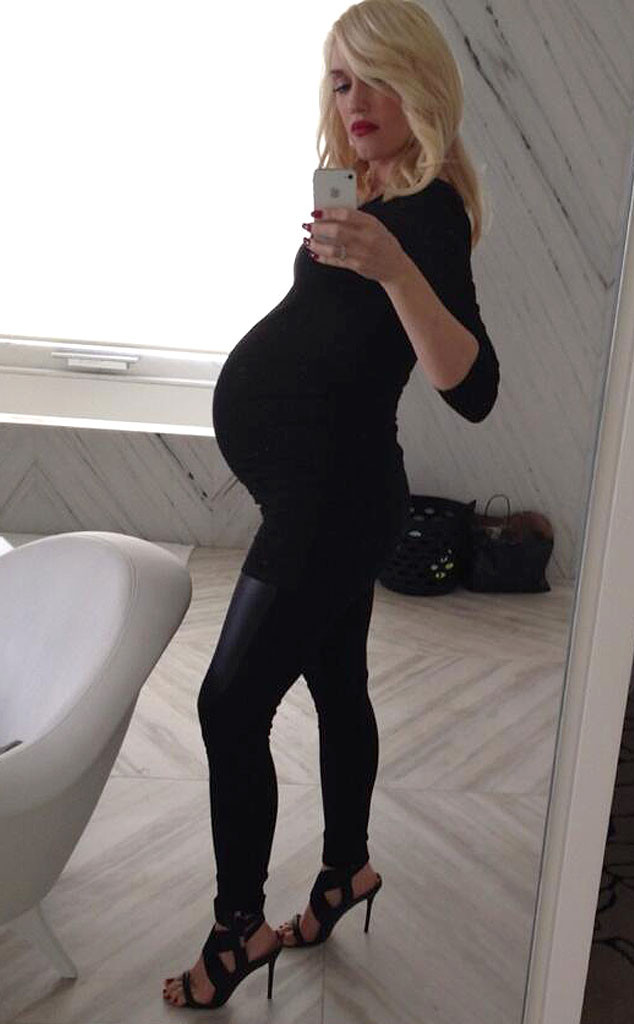 Twitter
Hey baby, hey baby, hey!
Days after Gwen Stefani revealed that she's expecting her third son with Gavin Rossdale, the No Doubt frontwoman showed off her pregnancy curves and her sexy maternity style via Twitter. "bump it #allblack #inappropriateshoes #capturethemoment #miracle," she captioned on Tuesday, Jan. 21.
Posing in front of a mirror with an iPhone in her left hand, Stefani modeled a black Seraphine tunic over black leggings. The L.A.M.B. fashion designer paired the ensemble with her self-designed sky-high strappy sandals.
Earlier in the day, Stefani was seen running errands in L.A. She was joined by her hubby of 12 years.