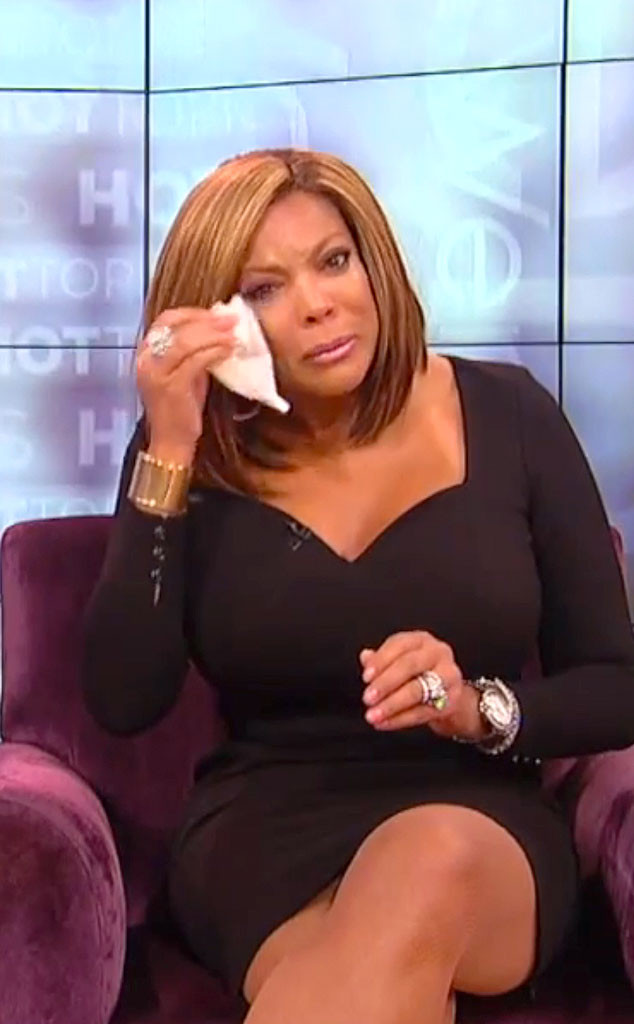 The Wendy Williams Show
How you doin', Wendy Williams?
During the Monday, Jan. 20, episode of The Wendy Williams Show, the 49-year-old talk show host unexpectedly burst into tears while discussing Madonna's recent N-word scandal involving her son, Rocco. "First of all, I want you to know, Rocco is 13 years old and Rocco is a real fan of his mother. What I discovered this weekend is that my son doesn't like me anymore," Williams said of Kevin Jr., 13.
Reaching for a tissue, the TV personality continued, "You know how it is. I don't have my period!"