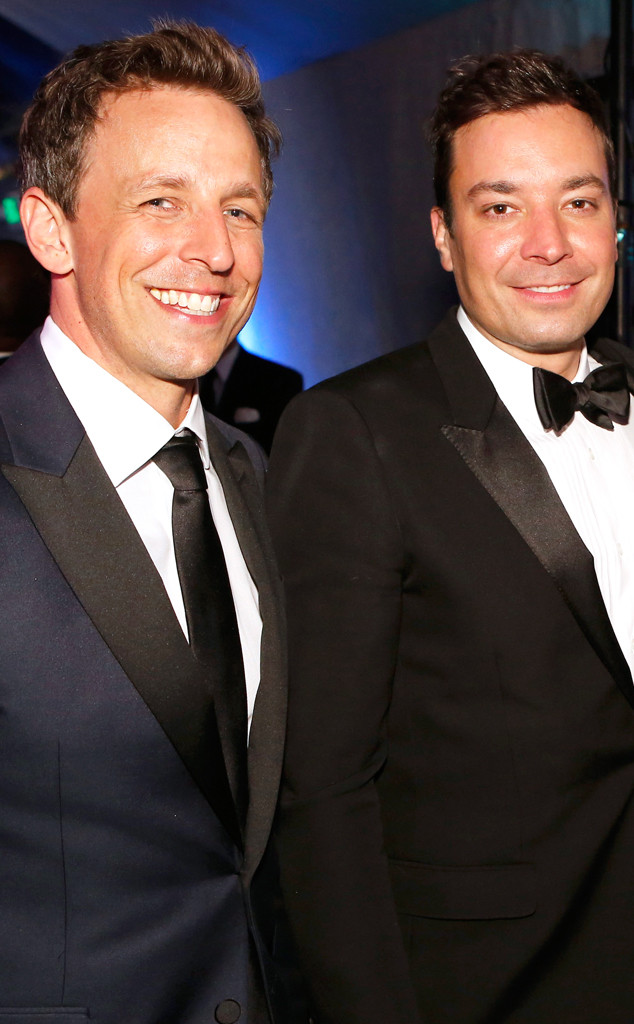 Trae Patton/NBC
If only being a hit with viewers was this easy...
Asked by E! News if he had any advice for incoming Late Night host Seth Meyers, Jimmy Fallon had exactly one tip.
"Make friends with Justin Timberlake," the next host of The Tonight Show advised his future replacement.
Alas, Timberlake probably won't be able to hang with Meyers every night, but the singer/actor/SNL-fave is indeed a great guest!