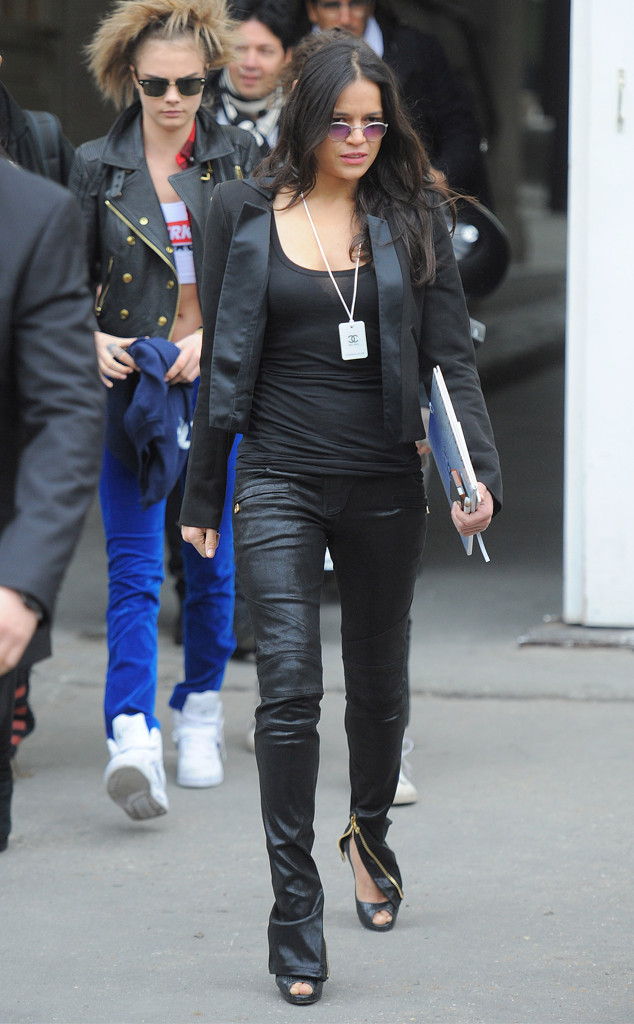 Splash News
Cara Delevingne and Michelle Rodriguez are a pair of well-traveled besties.
After sharing a courtside smooch at the New York Knicks basketball game earlier this month, the two ladies have reunited multiple times around the globe.
Earlier today, the Fast & Furious star met up with the supermodel after Delevingne rocked the catwalk for Chanel's Spring/Summer 2014 show at Paris Fashion Week. Rodriguez wore an all-black ensemble of a jacket, T-shirt, leather pants and platform heels. She accessorized the look with round purple shades.
Delevingne followed behind her wearing a black jacket, blue pants and white wedge sneakers. She topped the look off with an edgy hairstyle from the runway and a white crop top that read "Twerking is not a crime."