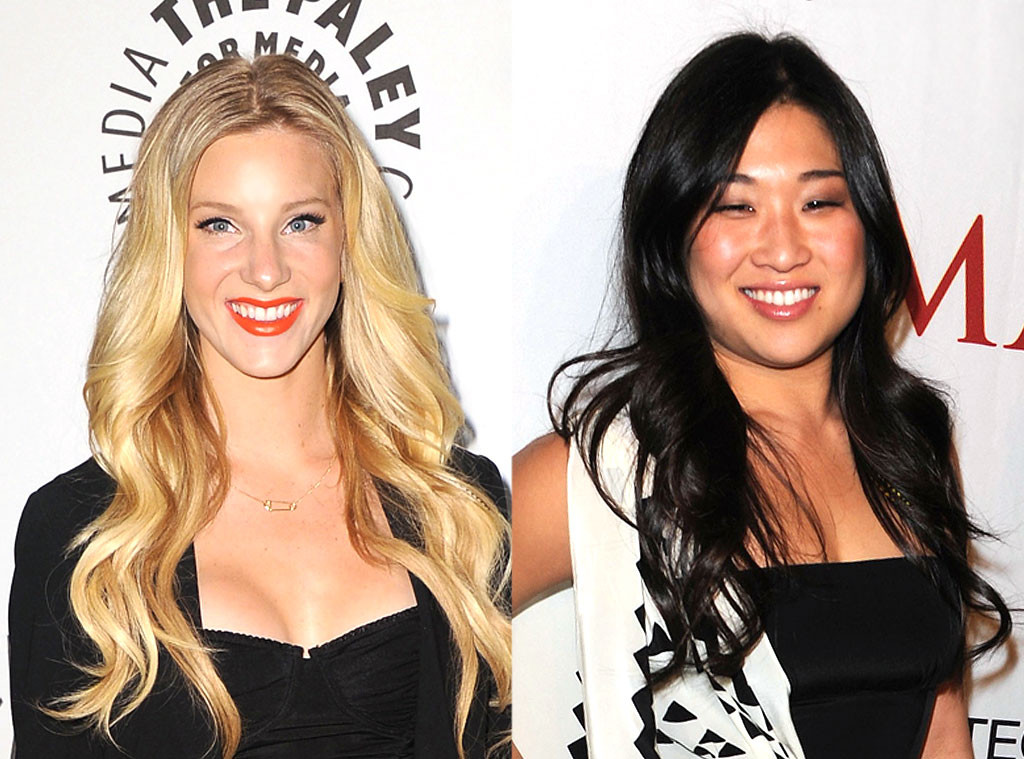 Getty Images
It's been nearly four months since Glee star Heather Morris gave birth to her first child, and now we finally have an update on the 26-year-old actress as she takes on her most important role.
E! News caught up with the new mom's former costar Jenna Ushkowitz at Entertainment Weekly's pre-SAG party held at the Chateau Marmont in Hollywood, Calif. on Friday, Jan. 17, where the Glee star opened up about Morris' baby boy Elijah, whom the blond beauty welcomed into the world on Saturday, Sept. 28 with her longtime beau and high school sweetheart, Taylor Hubbell.
"It's the Glee baby!" Ushkowitz adorably gushed with a gigantic smile. "And it's so wonderful and she's [Heather's] just glowing. And she's a mom!"
And when asked to describe Morris as a parent, Jenna had nothing but praise for her pal.
"Beautiful. She takes such good care of him," she shared before adding, "It just makes you so happy and that's like our son, too."
No wonder little Elijah's been nicknamed the Glee baby!
And of course we couldn't help but ask Ushkowitz about Lea Michele's crazy behind-the-scenes twitpic that she posted last week from Glee's highly-anticipated 100th episode, where Jenna and Lea are both smiling from ear to ear...as Heather makes a silly face in typical Brittany S. Pierce fashion.
"Really I had no idea she was making that face at all," the 27-year-old actress confessed. "Lea was like, 'Let's take a photo.' I was like 'Are you gonna post it? She was like 'Yeah' and I said 'Great, lets smile.' Then I looked at the post and I was like, 'Oh my god, Heather, she hasn't changed at all.'"
Morris, who played the daft cheerleader Brittany S. Pierce known for her romantic relationship with Santana (Naya Rivera) on the hit Fox series opted not to return as a series regular for the show's fifth season, largely due to her pregnancy, after it was announced that she was expecting in early April.
And in early December, the show's creator Ryan Murphy confirmed that Morris would indeed return for the 100th episode, which the cast is currently filming.
"She looks great and she brought her baby to set and he's beautiful," Ushkowitz, who currently plays Tina Cohen-Chang on the musical series, continued. "And she's so happy and you know everyone's so happy to be back together again it's wonderful."
And when it comes to Elijah's adopted relatives, there's some stiff competition on set.
"There's like 20 aunts and uncles," she added, noting the entire cast is all fighting for the title.
Too cute! So happy to hear Morris is loving motherhood.