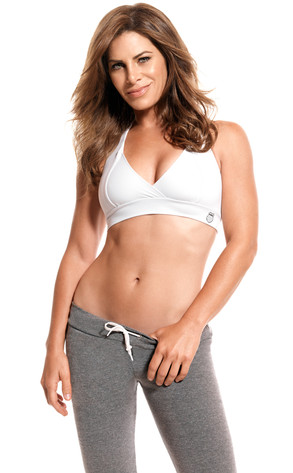 Courtesy of Don Flood
Believe it or not, there is one part of Jillian Michael's perfectly toned body that she actually has a problem with.
"I've never fully loved my booty," the Biggest Loser star admitted on today's episode of The Wendy Williams Show. "It fits in the clothes nicely. In clothes, I can stuff that sucker into a pair of jeans and you would never know. But out of the jeans it just kinda...falls."
"Is it dimply?" Wendy Williams asked, to which Michaels replied, "Yes, it is."