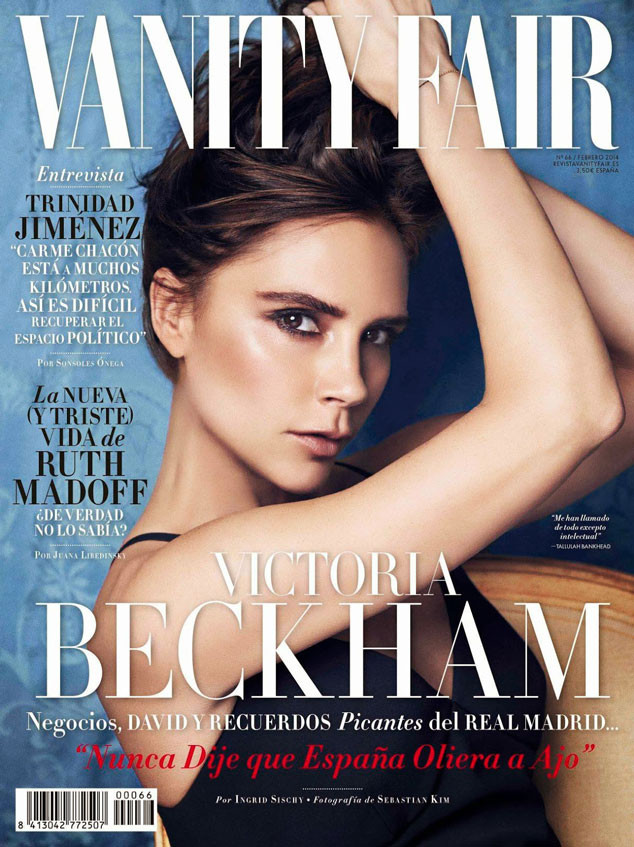 Sebastian Kim/Vanity Fair Spain
Friendship never ends, but the Spice Girls' run as a fivesome is over forever—at least according to Victoria Beckham.
In an interview with the February 2014 issue of Spain's Vanity Fair, the designer formerly known as Posh Spice said that while she was "so proud" to reunite with the girl group at the 2012 London Olympics opening ceremony, she "won't ever do it again."
"That was a perfect time to say, "That's great. Thank you to everybody, but no more,'" she said. "Sometimes you've got to know when it's time to leave the party."