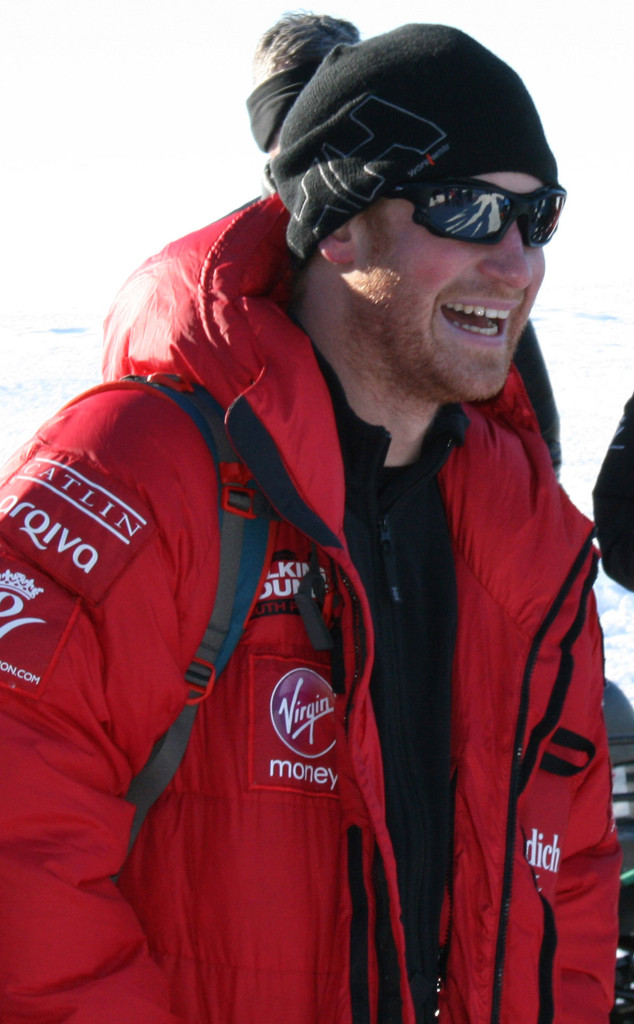 WWTW via Getty Images
Prince Harry is, once again, proving he's unbelievably awesome (and generally someone you want to party with).
During a press conference on Tuesday, Jan. 21, The Wire's Dominic West spoke about reaching the South Pole with Prince William's 29-year-old brother, admitting the red-headed royal made sure it was a memorable moment for all when the adventurers finished their 208-mile trek.
According to reports, West, who completed the journey with the Canadian-Australian team, revealed that Harry and others celebrated by drinking out of prosthetic legs upon completing the Walking With the Wounded charity exhibition, which began on Dec. 2 and ended on Friday, Dec. 13.
"Most of us, Harry included, just went on a two-day bender with the Icelandic truck drivers who had brought some lethal home brew with them," The Wire actor revealed. "There was a lot of liqueur drunk. We all drank champagne out of Duncan's favorite prosthetic legs," he added, referring to Duncan Slater, who lost both his legs in Afghanistan in 2009 and also completed the charity trek.