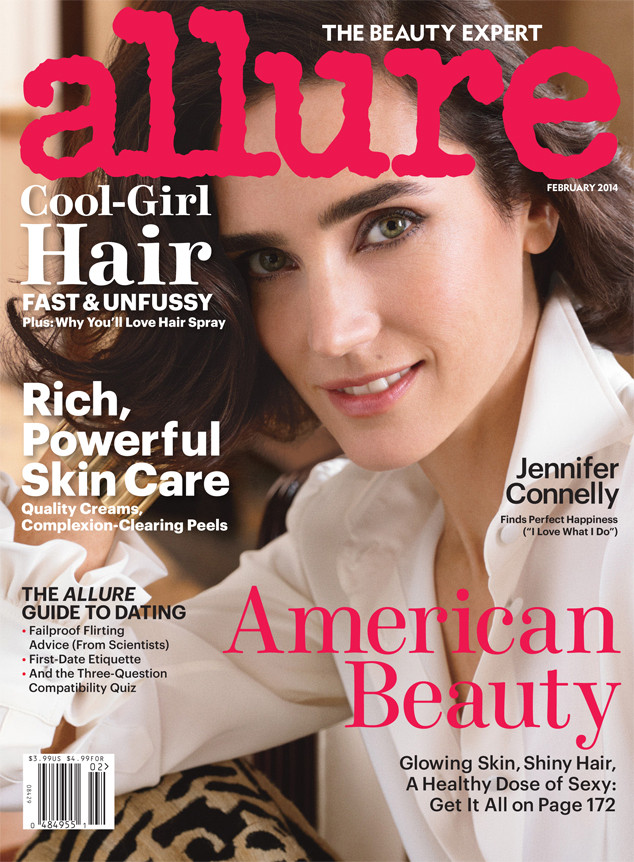 Carter Smith for Allure
Having been in Hollywood for over two decades, Jennifer Connelly knows first-hand well how far celebs are willing to go to remain flawless in the public eye.
"The thing that really matters to me is well-being and happiness," the He's Just Not That Into You actress shares in the February 2014 issue of Allure magazine. "Maybe it comes from knowing people who have tortured themselves trying to meet these strangely narrow and rigorous definition of what our culture thinks is beautiful."