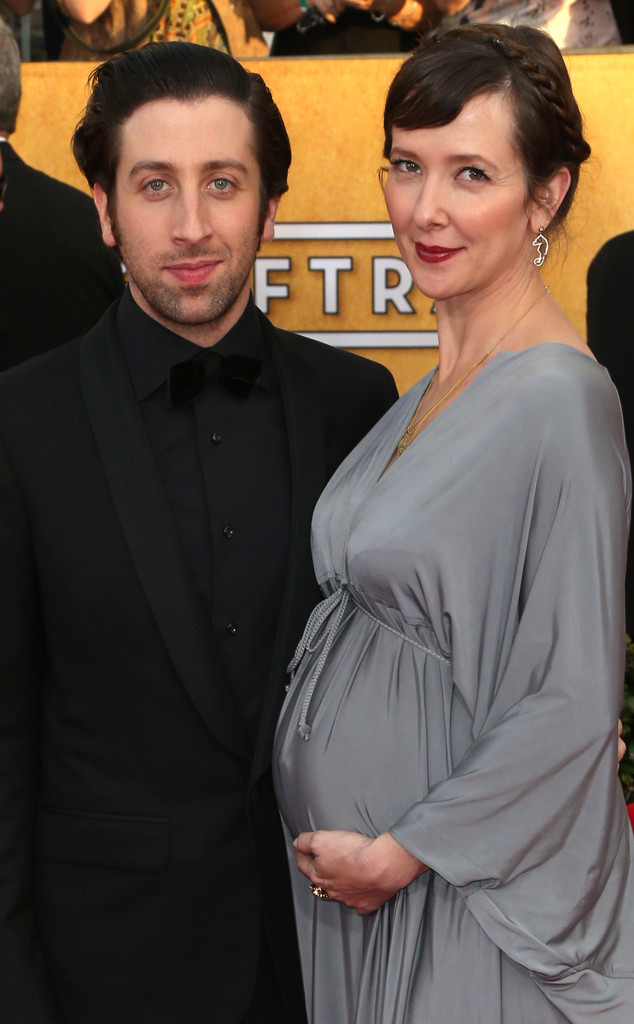 Frederick M. Brown/Getty Images
There's a Big Bang Theory baby on the way—and no, it's not Kaley Cuoco's.
But Simon Helberg, who plays Howard on the CBS show, and wife Jocelyn Towne are expecting their second child! The 33-year-old actor confirmed the exciting news before the SAG Awards Saturday, telling Entertainment Tonight, "Yes, my wife is [pregnant]. I can't take all the credit."
Helberg's actress love, 37, was pregnant at the 2012 SAG Awards with daughter Adeline, who was born that May. "Every time I come to the SAG Awards there's something about this night...About 8 months before [the SAG Awards] I get really the urge, I feel the romance," Helberg joked, "and then we get nominated so it's hand in hand."