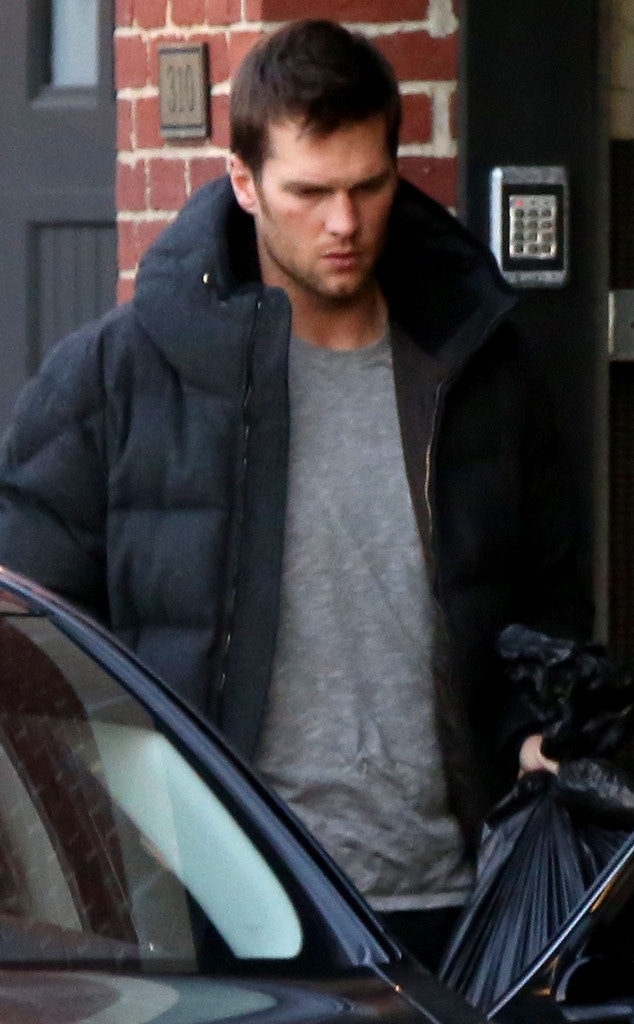 BAUER-GRIFFIN.COM
We don't blame Tom Brady for looking a wee bit down while out and about on Monday, Jan. 20.
After all, not much time has passed since the New England Patriots quarterback and his team lost the AFC championship game to the Denver Broncos one day earlier.
Bundled up in a black jacket, the hunky athlete certainly appeared glum as he ran errands in Boston. The sighting seemed to reflect what wife Gisele Bündchen said recently regarding her husband's occupation.
"Nobody likes to lose," she noted. "Those aren't the best days. He knows he does his best. He works extremely hard."
But Bündchen also pointed out that, win or lose, family nevertheless comes first for the father-of-three Brady.
"He's very loving and it's a wonderful thing," she said. "In our house we are very affectionate."
Speaking of the Super Bowl, the Boston Herald quotes Brady as saying that he has no desire to watch the Feb. 2 matchup between the Broncos and the Seattle Seahawks.
"I don't have much of a rooting interest, truthfully. Those games are hard to watch," he commented. "I don't see myself sitting down to enjoy a football game or watch it. Our season is over. Truthfully, I could care less about watching a game. That's pretty much how I feel."