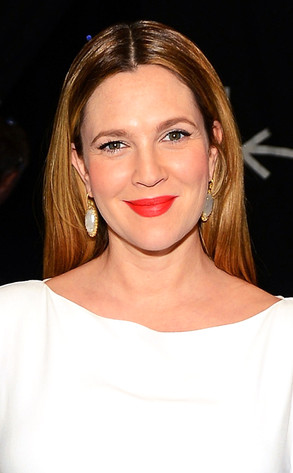 Mark Davis/Getty Images for The People's Choice Awards
Drew Barrymore wouldn't be thrilled if her daughter followed in her footsteps and posed for Playboy.
In a Jan. 14 interview with ABC News' Amy Robach, the six-months pregnant Big Miracle actress admitted that motherhood has made her to reevaluate some of her past life experiences. "Is there anything you look back at [in your life] and you kind of cringe?" the TV journalist asked.
"No," said the 38-year-old star, who is expecting a baby girl with Will Kopelman. "I celebrate that I had any sense of freedoms at a certain point, because I don't feel like that now. I love the very exposed, humorous, imperfect, never trying to pretend to be perfect journey that I have been on in my life."