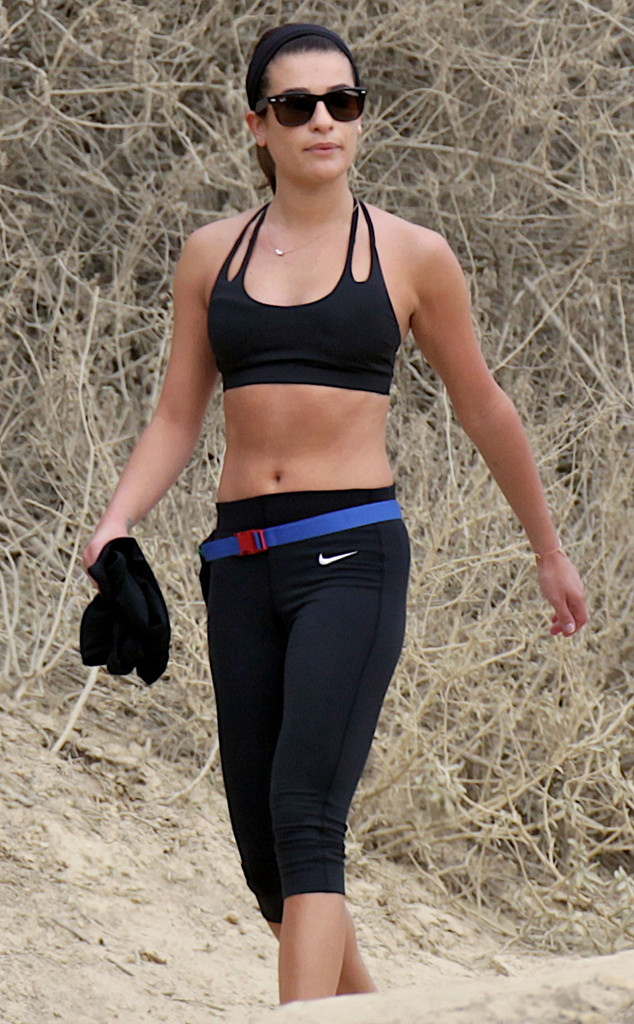 Pedro Andrade, PacificCoastNews.com
Well that's one way to beat the heat!
Lea Michele did her best to cool down following a rigorous hike with her gal pal in Los Angeles on Sunday.
The Glee star stripped down to just a sports bra and clutched her tank top throughout the rest of the walk.
The actress multitasked by working up a sweat during her hilly jaunt and working on her tan!
Michele rocked a headband and fanny pack as her friend opted to keep her white tank top on.
And following the ladies' hike, the two went to local favorite Earth Bar to enjoy green smoothies and a bag of kale chips.
Early Monday morning Michele jumped on Twitter to share behind-the-scenes pics of her filming the 100th episode of Glee.