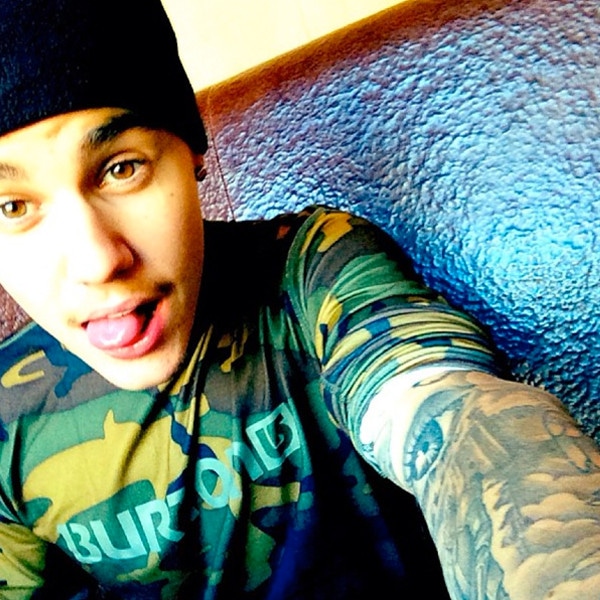 Instagram
Despite reports to the contrary, police did not find Justin Bieber's home "filled" with drugs during the raid last week.
The Los Angeles Sheriff reiterated to E! News that police did not see any illegal substances in the Biebs' Calabasas home except for the drugs found in Lil Za's room—which he was subsequently arrested for.
The Sheriff also confirmed that authorities did not see any codeine bottles, containers of drugs or weed throughout the mansion.
There's also speculation that Biebs has a "smoke room" and that the private residence smelled of marijuana during the raid.
However, the Sheriff debunked those rumors and said that no such room was found and that Bieber's home was" well kept and clean" and "didn't smell or have an unusual odor."
So there you have it.
Police continue to explain that the primary focus of the raid was to find surveillance footage stemming from an egg-throwing incident allegedly between the "As Long As You Love Me" singer and his next-door neighbor.
Security tapes and the singer's cellphone were confiscated during the search and have been sent to a tech team for a full investigation.
According to the police report, detectives from the Lost Hills/Malibu Sheriff's Station of the Los Angeles County Sheriff's Department began searching Biebs' pad around 8 a.m. on Jan. 14.
"The purpose of the search warrant is to seek video surveillance or other possible evidence in the vandalism that occurred on January 9, 2014," the report stated. "The vandalism damage is estimated by the homeowner to be approximately $20,000."
Bieber's reps declined to comment on the latest involving the investigation.