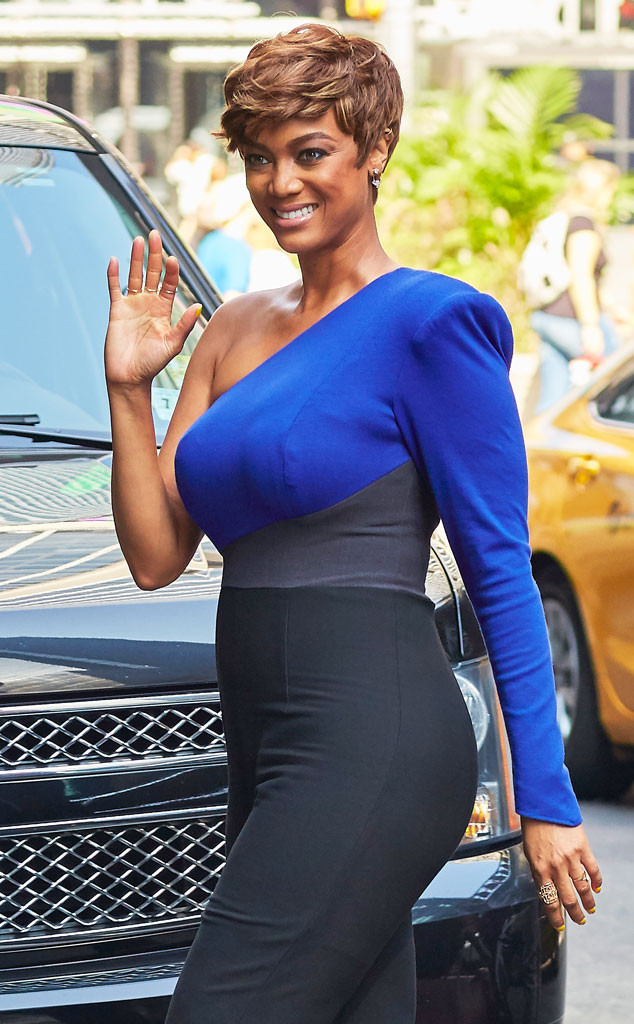 J. Webber / Splash News
UPDATE: To make the news of this sequel even better, Tyra Banks has confirmed that she will be returning to reprise her role as Eve! "There is no one else that can play Eve but me, thank you very much!" Banks told Variety, who first reported the story. "I'm just joking with you, but yes, I am going to be Eve."
She added, "It's a very precious project to the Disney Channel so they've been doing a lot of re-writes and making sure that this script is really right. I'm really excited about it. I think Life-Size is so popular that it can be a feature film because it has such a cult following, so I'm really interested to see what the ratings are going to do for that. I think it's going to be a blockbuster on TV."
_____________________________________________________
Life-Size is coming back!
Tyra Banks confirmed that the sequel to the 2000 Disney flick, which she starred in alongside Lindsay Lohan, is in development.
In the film, Lohan played a young girl whose doll Eve (Banks) came to life.
While the supermodel kept mum on specifics of the project, she told Digital Spy, "I have a meeting today to go over the script! I swear! I don't think it'll be out until probably 2015, but I'm guessing - it could be late 2014 or 2015. But it will be back—Life-Size will be back, better than ever."
As for any other details, including whether Lohan will be back in some capacity, Banks' lips were sealed.